St. Joseph High School & Catholic Academy - Kenosha,WI
Classes of 1953 - 2022
SJCA News and Events
---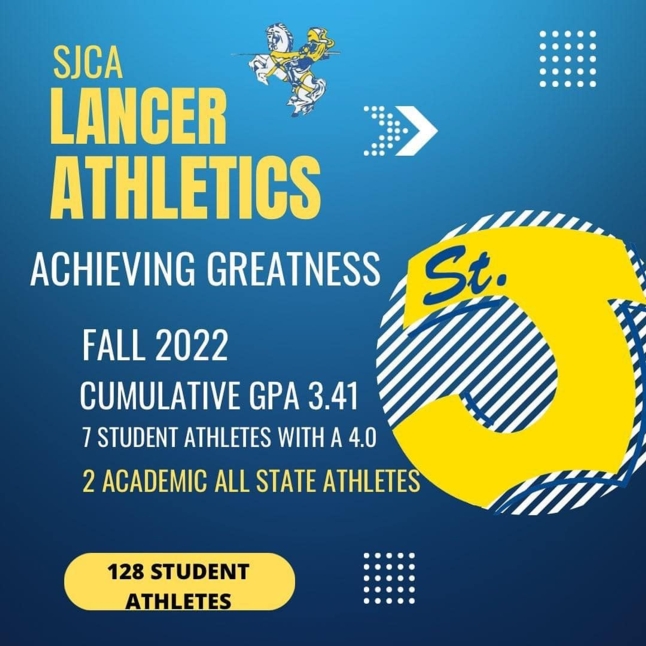 ---
See List of Sponsors Below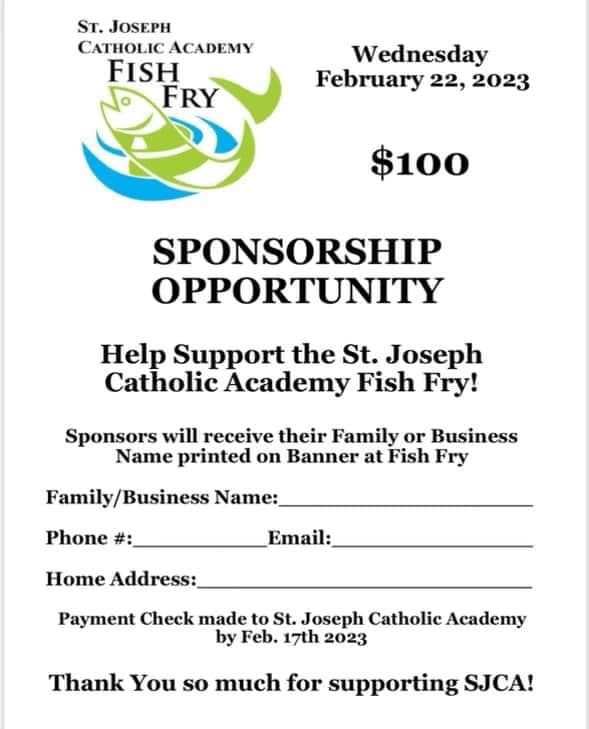 Dan Gamez @ GamezSellsHomes
Bosco Chiropractic
The Lettering Machine
Ted & Sandy Wood Family
Crawford & Wright Orthodontics
Steve Koellner Sweet Corner Ice Cream
Duncan / Zematis Family
David & Sara Verbsky Family
Redsaw Contractors
Jeff and Patty Dickow
JW Real Estate Group
RE/Max Newport Elite
Dicks Roofing
Coach Ryan Gavinski Red House Painting
Rajon Construction
A & R Door
Istvanek Family
Mark & Patty Naidicz Family
Just Drive Jason Melichar
Trottier Insurance
Steve & Shelby Schuler Family
Designs By DPM
Coach Ryne Goralski
Kevin & Laurie Rafferty Family
4J International Ilc
Frederick & Melissa Roach Zievers
Kim Boyle cove realty
Millhouse Auto body
Thomas Hamm & Renee Mura Family
Mary Joy Madrigrano
Brian & Erin Morton Family
Mike & Jean Montemurro Family
Bucko Family Love Ms Patti
Jameson & Paulina Kormylo
John & Beth Matteucci Family
House of Gerhard
Dan & Amy Ikonic Family
Jerry Fani
Ron & Julie Schuler Family
Jamie Angela Salon
SR Mills Family Bear Real Estate Group
Mike & Helen Bodven
Paul & Judy Pulera Family
Paul & Leah Gierl
John & Desiree Harrington Family
Dooley and Associates
James & Geraldine Santarelli
Thomas & Stephanie Santarelli Family
Julie Capelli
Charlie Skendziel
Zach Fitzpatrick
Matt & Katie Tanke Family
Matt & Mandy Weiss Family
John & Stephanie Arinta Family
Ben, Emily & Enzo Bruno
Swedes
Knights of Columbus
Jimmy Johns
Tom & Pauline McTernan Family
Cicchini Family
Jon & Angela Vitkus Family
Nate & Rachel Allemand Family
Chris & Theresa Lange Family
McTernan Wireless
Stacey Stanich Appraisal Service
Mike & Tina Burke Family
Mike & Jenna Pitts Family
Tom, Tracy Kelley & Boys
Rob Fleming State Farm Insurance Agency
Proko Funeral Home
Paradiso Family
Tom Rizzo
RFAM Properties
The Flair
Scott & Pam Payette Family
Pat & Pam DeGrace
The Payroll People
Joe and Trish Falk R.C. Bremer Marketing Associates.
Kevin & Eilena McTernan Family
Pitts Brothers & Associates LLC
Chris & Rebecca Infusino Family
SPS Dental
Eric & Jenny Kenesie Family
Tim and Mary Berry Family
Brock & Nadia Portilia Family
Tim & Mary Berry Family
Fiddlehead Yarns
Charles E Gierl CPA LLC
Rence's Auto Repair
Robb Granger Exp Realty
Charlie & Mary Baubonis Class of 1981
Tucker & Jamie Lee Family
Grow Rite Dan Thiele
---
---
Lancers, we were absolutely astonished by your response to Tuesday's Day of Giving!
Together we raised just over $54,000 for the SJCA mission of building scholars, leaders, and stewards. Centered in Christ, we are evangelizing our faith-filled traditions for generations to come. This would not be possible without your continued support -sincerest gratitude for believing in all we do!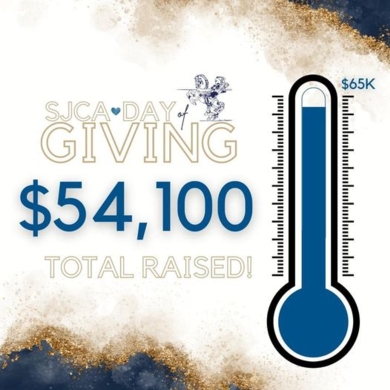 ---
---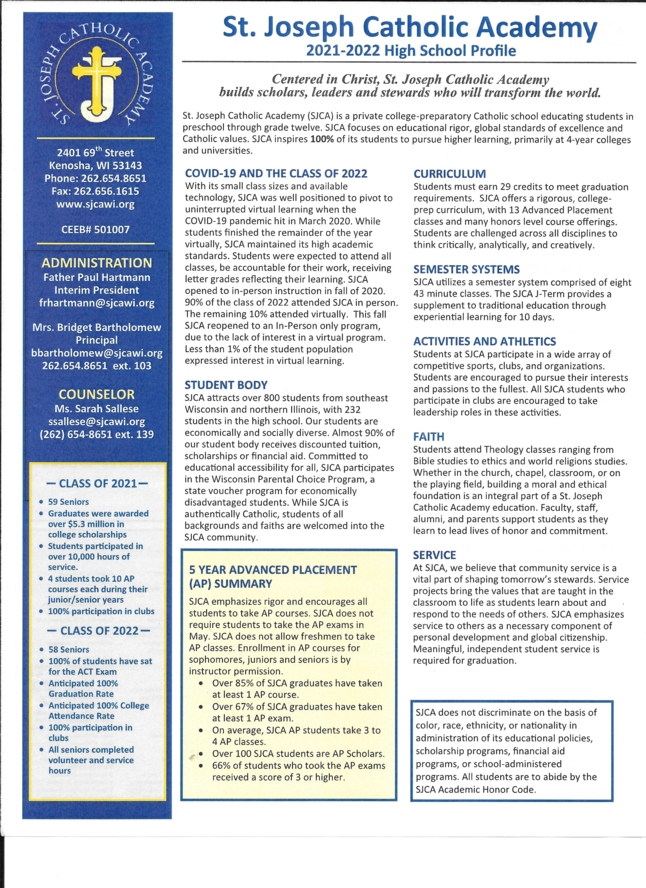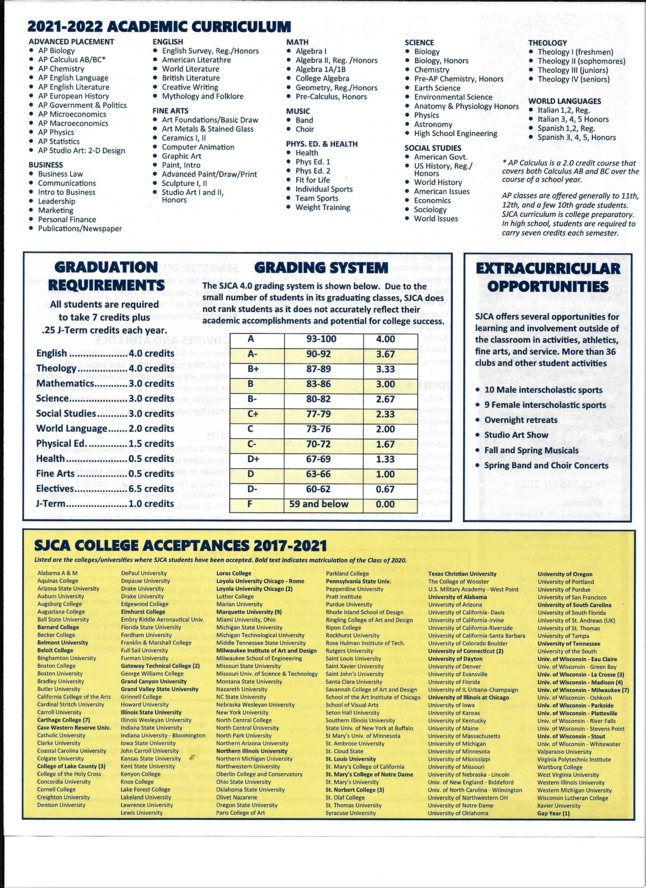 ---
---
---