St. Joseph High School & Catholic Academy - Kenosha,WI
Classes of 1953 - 2022
Alumni News
Click here to Tell Us Your News
---
Jackie Szeliga Dean's '68 garden will be featured in The Four Seasons Garden Club's Secret Garden Walk.
---
---
---
Congratulations Paula Lorenzen Yurchak '69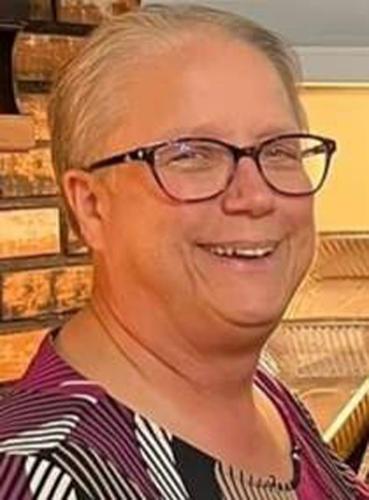 Kenosha News Celebrates Nurses 2022:
Paula Yurchak
Click here to read the interview
---
---
Congratulations Matthew Ausse '18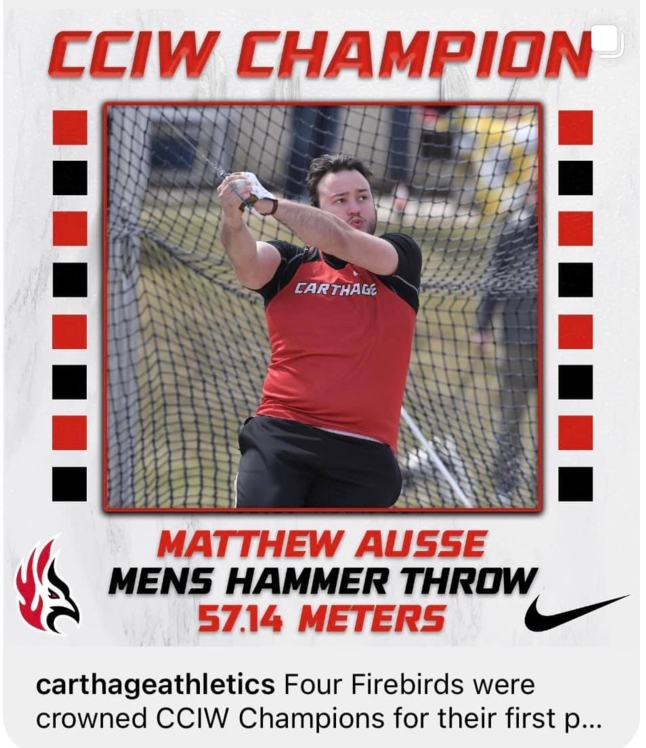 ---
---
Congratulations Heather Whyte Connolly '88 for being a
Treasures of the Church Awardee
Click here to read the article
---
---
Congratulations Silagh White '83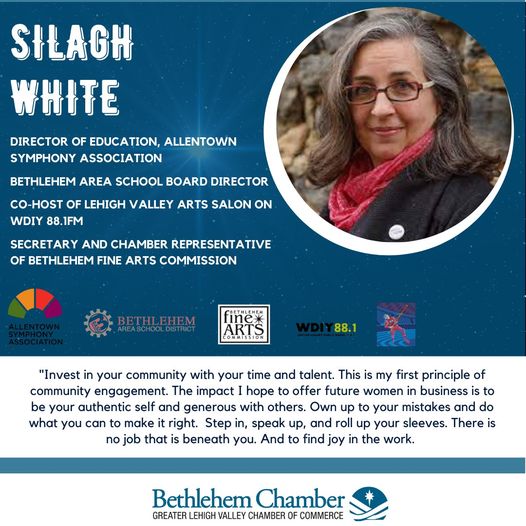 Happy Women's History Month!! Meet Silagh White, Director of Education, Allentown Symphony Association, Bethlehem Area School Board Director, Co-Host of Lehigh Valley Arts Salon on WDIY 88.1FM, AND Secretary and Chamber Representative of Bethlehem Fine Arts Commission!
Join us as we highlight the women of the Bethlehem Chamber Board who continue to make history daily!
---
---
Way to Go Tom Hansen '67
KENOSHAN OF THE WEEK: Tom Hansen has been the organizer of the Kenosha Day Picnic in Florida since 2007. The event, which was started by Maurice Marchand and Betty Massie in 1972, recently celebrated its 50th year.
---
---
Congratulations Sidney Cooks '17 on being named to first team Big East honors.

BIG EAST HONORS: St Joseph Catholic Academy graduate Sidney Cooks, a junior forward/center for the Seton Hall Pirates, was one of 10 players named first-team all-conference, the BIG EAST announced on Thursday.
A transfer from Mississippi State, Cooks averaged 15.6 points and 8.0 rebounds in conference play to go along with a league-leading 34 blocked shots. She has 10 double-doubles, including five in the last six games of the regular season for the Pirates (17-11, 12-8).
---
---

---
---
Congratulations to Nathalie Cairo '18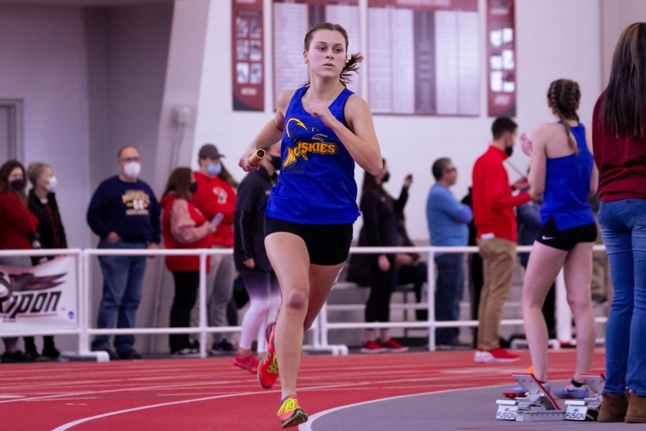 OSHKOSH, Wis. – Noah Lutzke (So.-Orfordville, Wis.) set another Lakeland University indoor track & field record and Nathalie Cairo (Sr.-Kenosha, Wis.) also added a record as the Muskies men's and women's indoor teams competed at the University of Wisconsin-Oshkosh Titan Challenge Saturday at the Kolf Sports Center.

Lakeland had another productive day competing against some strong competition. The Muskies set 12 more personal records to go with two school records in their final meet before competing in the Northern Athletics Collegiate Conference Indoor Championships next week.

Lutzke set his fifth school record this season, this time in the men's 800 meters. He finished in 2 minutes, 4.19 seconds, topping the previous school mark of 2:04.25 set by Jordan Fischer in 2015.

Cairo set a new school mark in the women's 3,000-meter run, coming home in 12:32.95. She finished more than 40 seconds ahead of the previous record of 13:15.30 set by Rachel Ulatowski in 2017.
---
---
·
Congratulations Melissa Roach-Zievers on once again receiving the coveted Platinum Club Award for representing buyers and sellers in 2021!
---
So great to see Annie Heller, Class of '75 in a recent episode of 9-1-1 Lonestar.
Congratulations to another St. Joe's alumni enjoying acting success after participation in the school musicals.
---
---
---
SJCA Alumni Sidney Cooks '17 and Annemarie Ryan '18 met back up on the court Saturday, November 13th, this time at the collegiate level. Sidney, is now attending law school and playing basketball for Seton Hall University and Annemarie is a SHU nursing student and collegiate singer for the men's and women's basketball games. Shown here are the SJ Alumni at the SHU women's opener.
---
---
Veteran's Day 2021
We honor and remember all those that have served.
Thank you! God Bless!
Thank you to those who submitted veteran information to share with our St. Joseph family.
---
---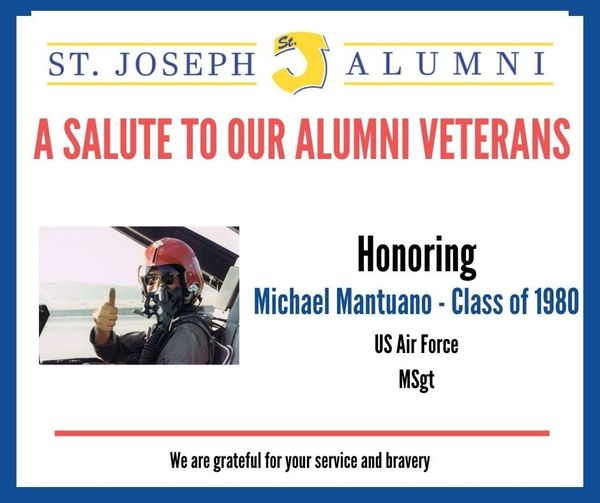 ---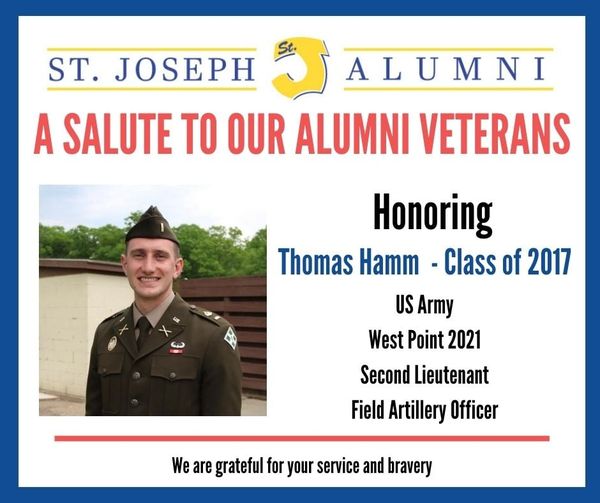 ---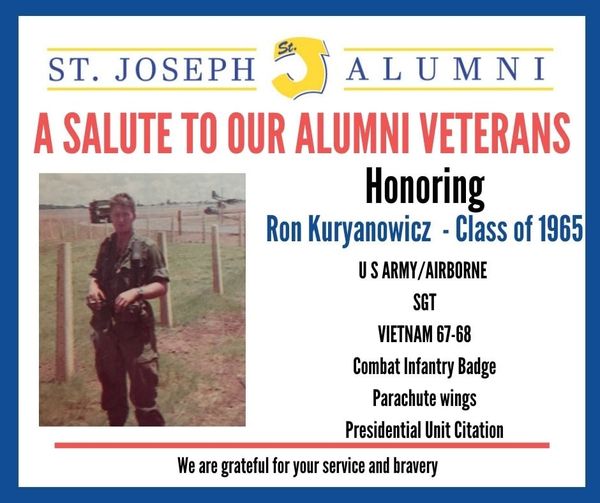 ---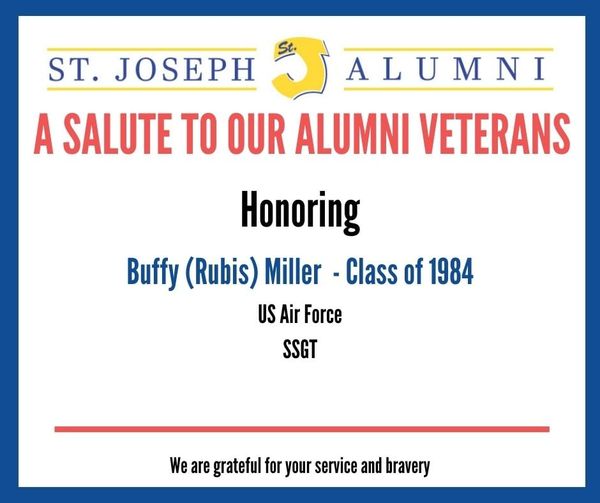 ---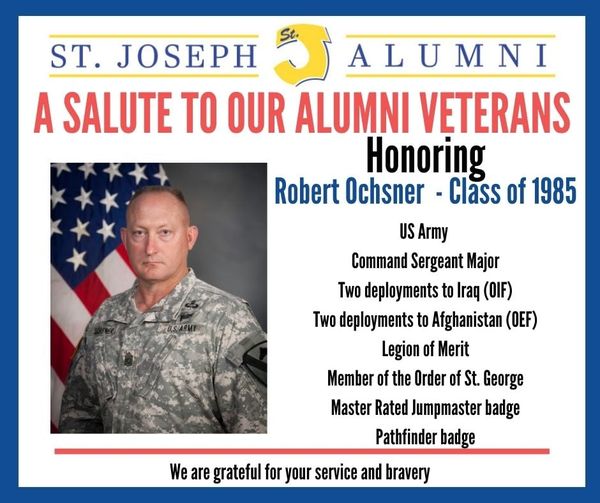 ---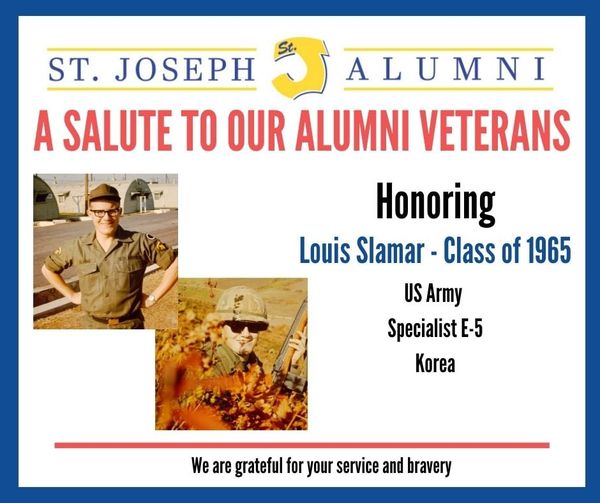 ---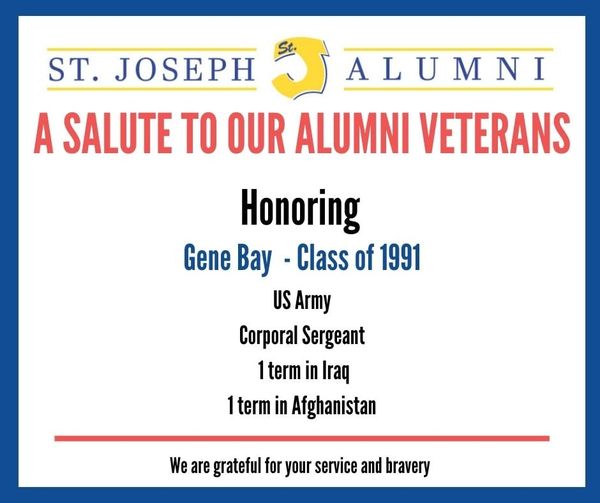 ---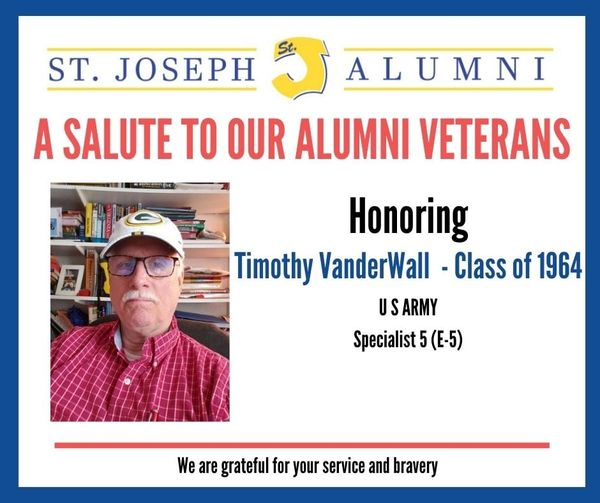 ---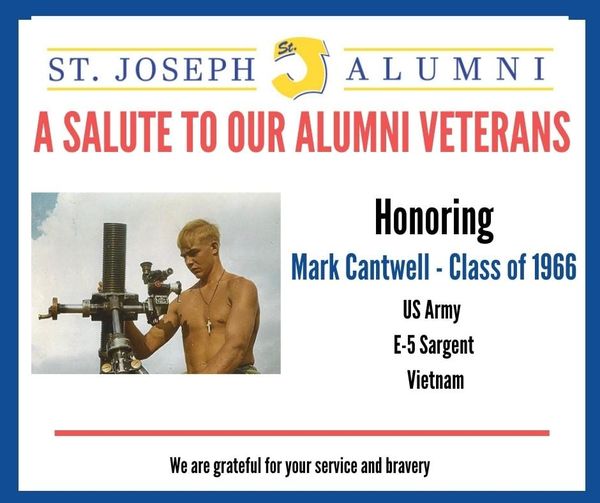 ---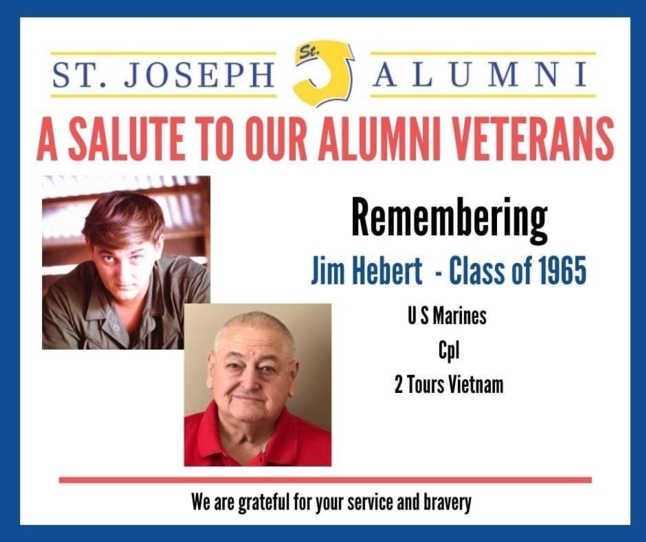 ---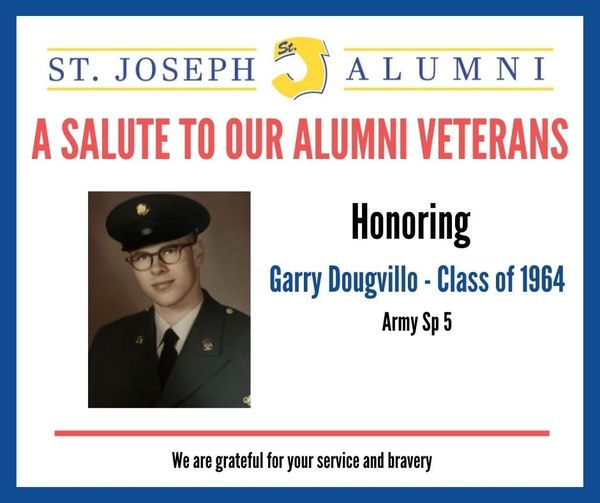 ---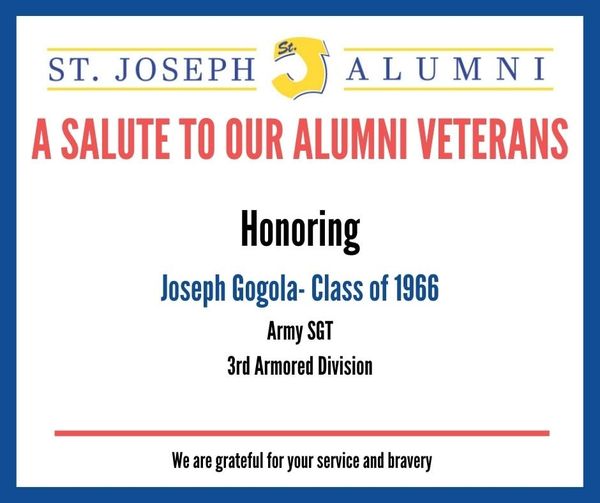 ---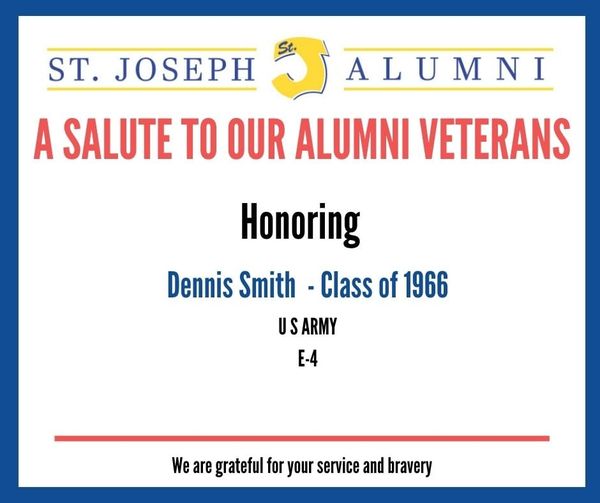 ---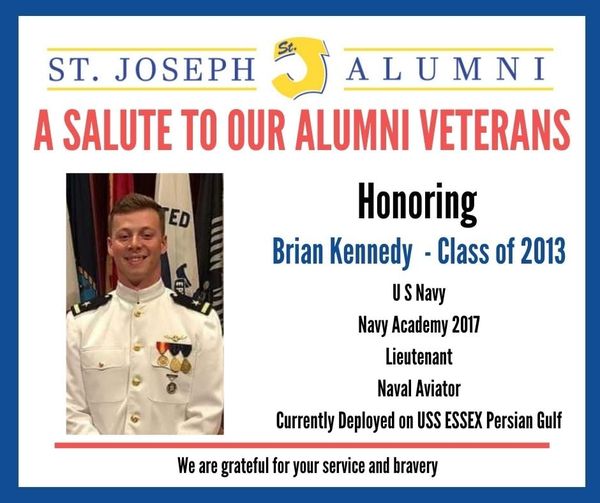 ---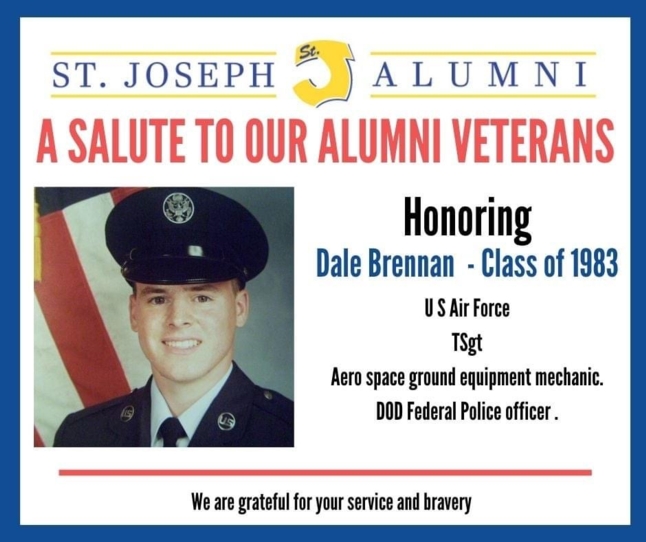 ---
Mary Ann Is Class of '68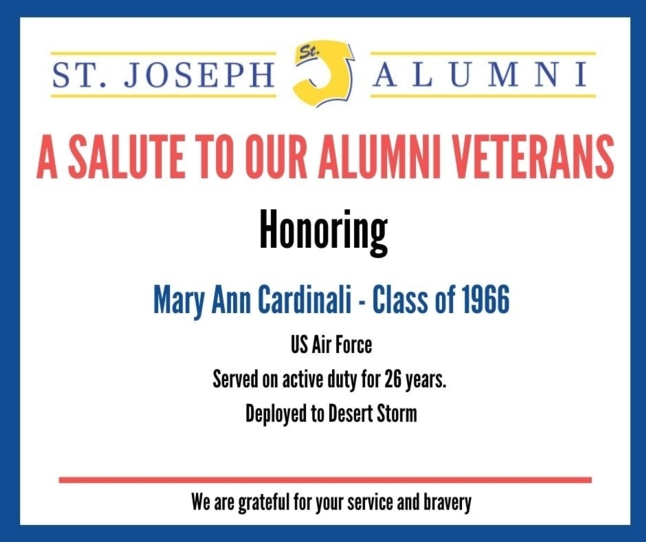 ---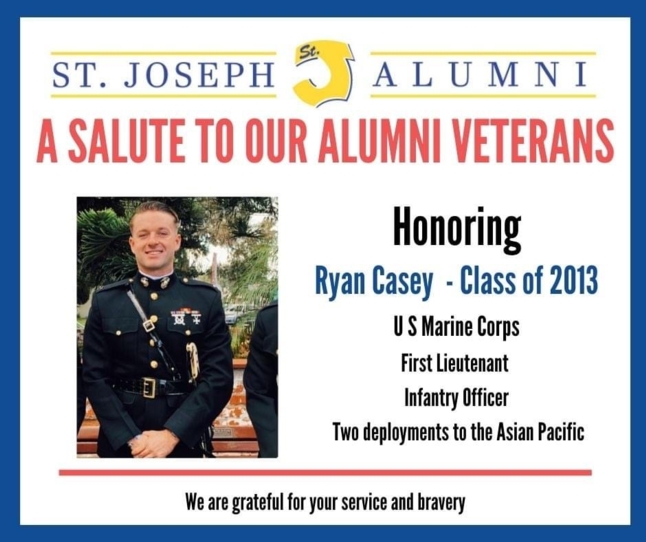 ---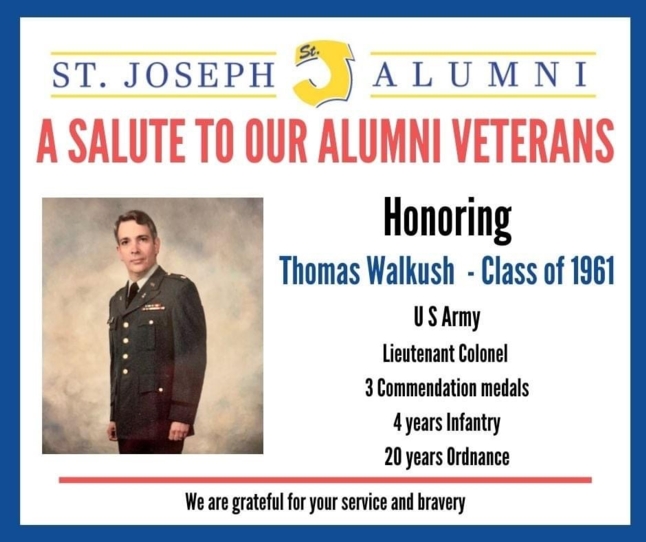 ---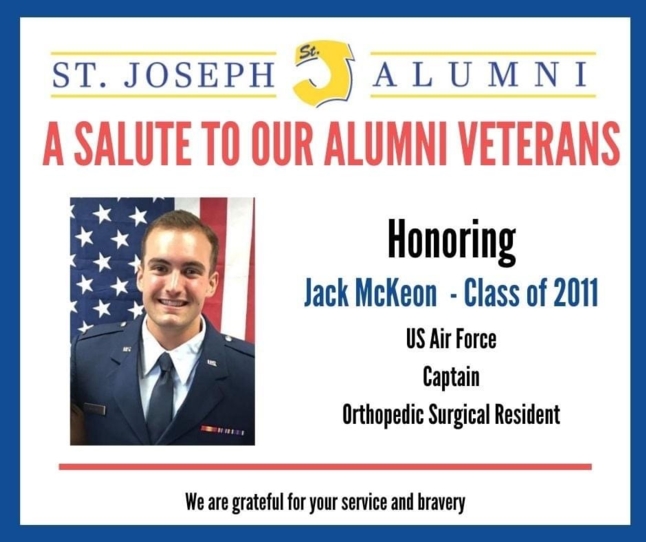 ---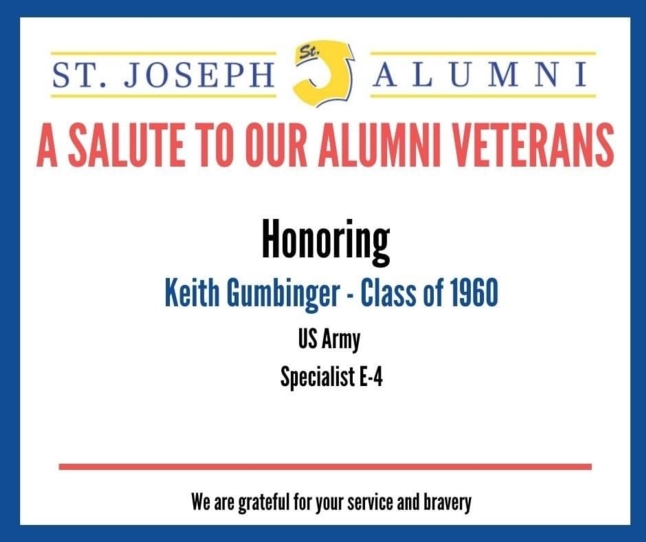 ---
Tim is Class of '68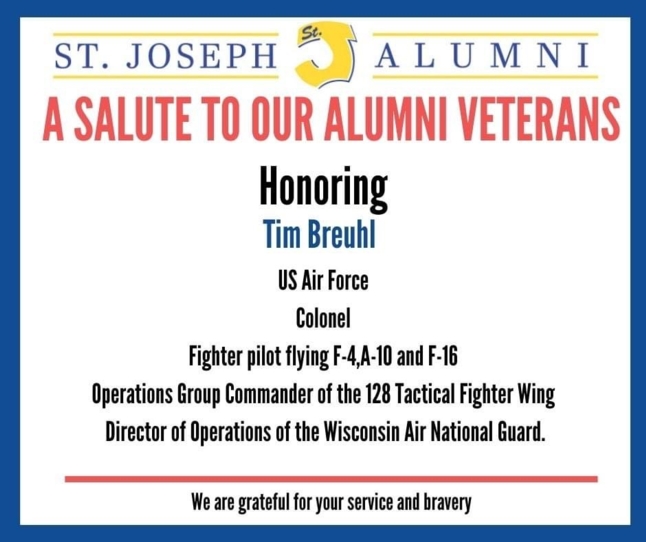 ---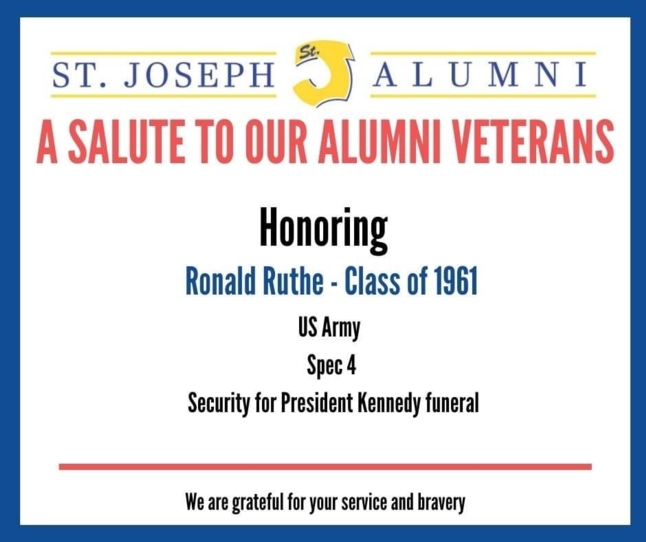 ---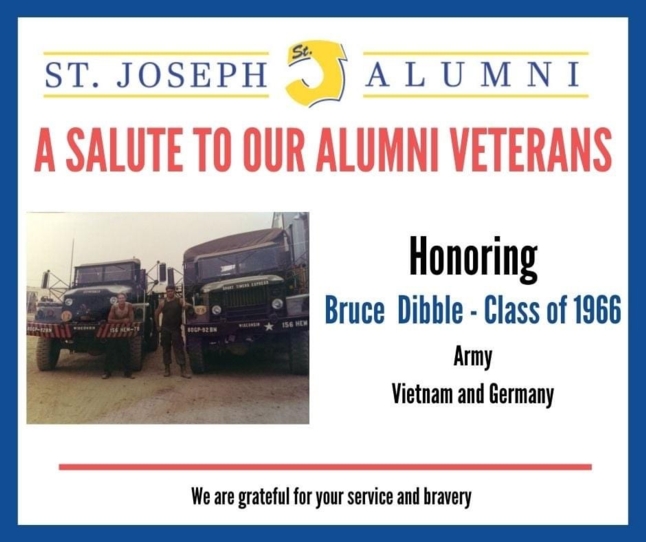 ---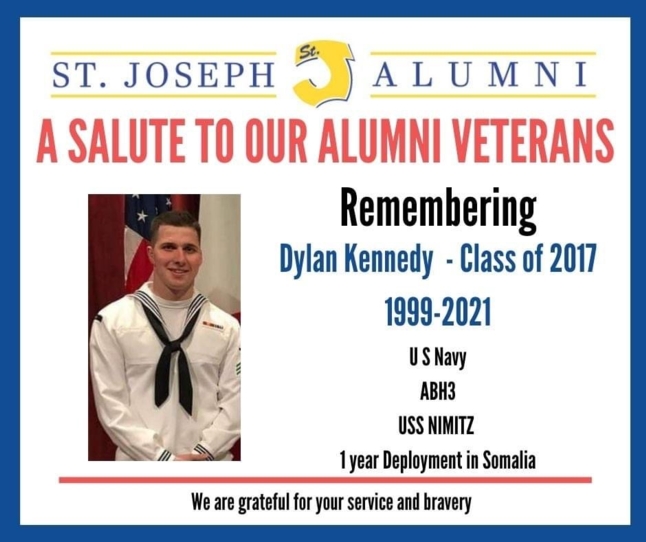 ---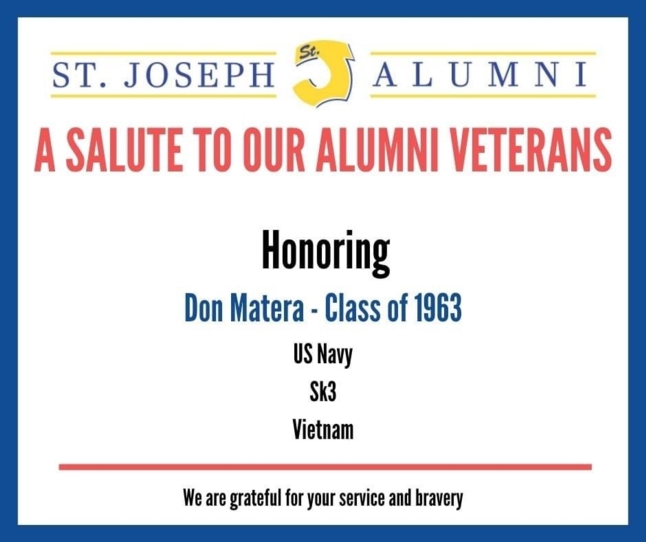 ---
Thank you Jason Grooms for your service.
---
---
David L. Maack '84 has served as the Racine County Emergency Management Coordinator since April1990. Prior to that, he was appointed by Governor Tommy Thompson to work for Wisconsin Emergency Management. Congratulations on his retirement on October 29, 2021.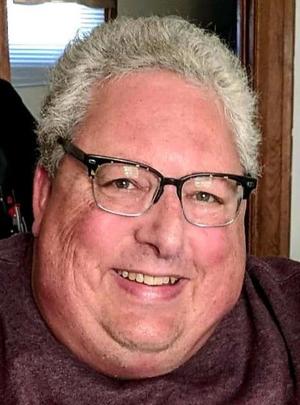 Click here to read the entire article.
---
Congratulations Nicole Stanley (2013) who just graduated with her "Doctor of Chiropractic" from National University of Health Science.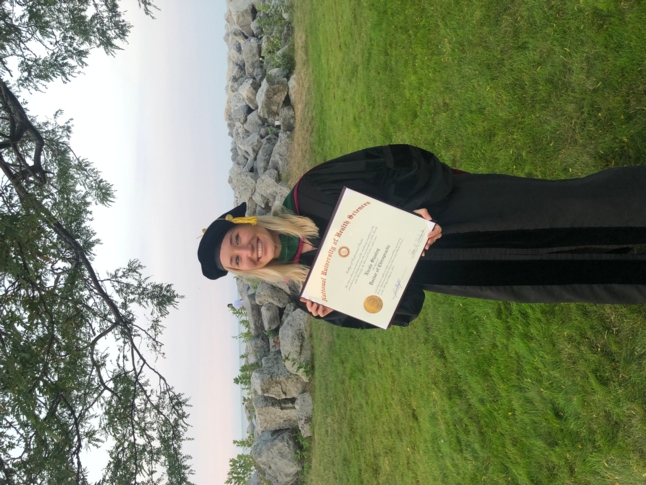 ---
Congratulations Nick Van Exel, class of '89!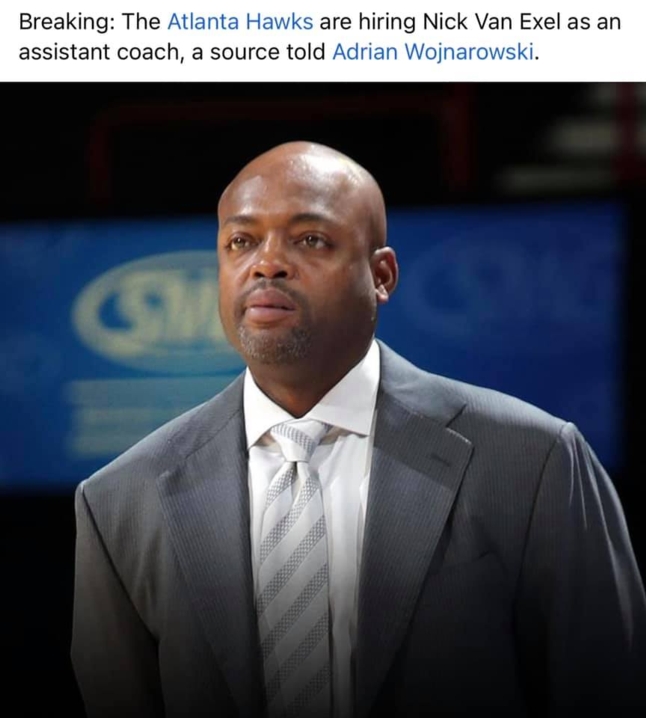 ---
Congratulations Gerad Dougvillo '00
Congratulations to new Kenosha County Circuit Court Judge Gerad Dougvillo, whose young daughters joined him up front and center at his investiture in the Ceremonial Courtroom on Wednesday. We wish Judge Dougvillo well as he begins his duty of presiding over Branch 1 of the court!
---
---
Congratulations. Class of '74 Rich Mich and current senior, Class of '22, Ashley Castrojon.
---
---
Jim Hanson '69, Tim Conway '69, Greg Swartz '69, Bob Martin '69, Gilbert Llanas '69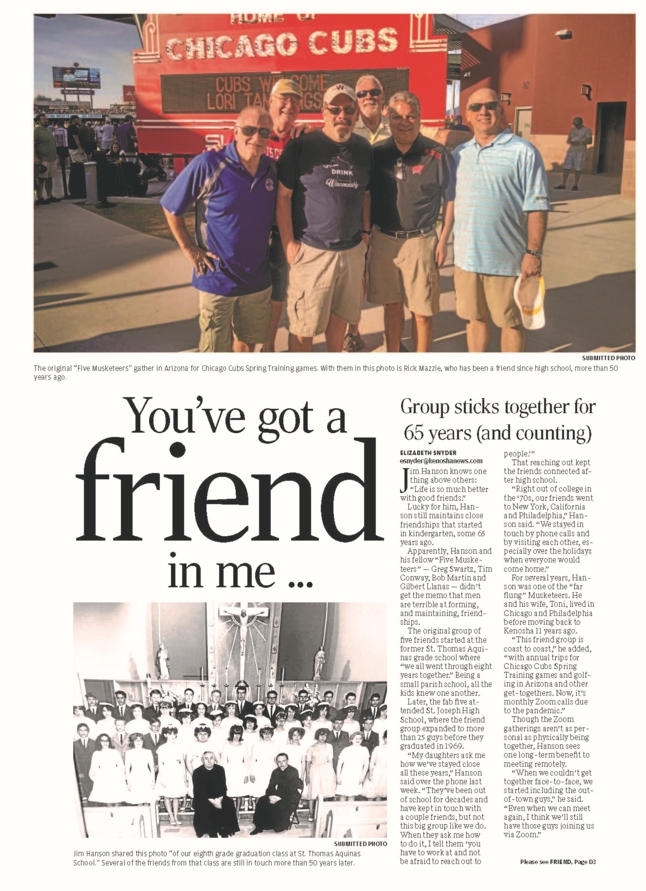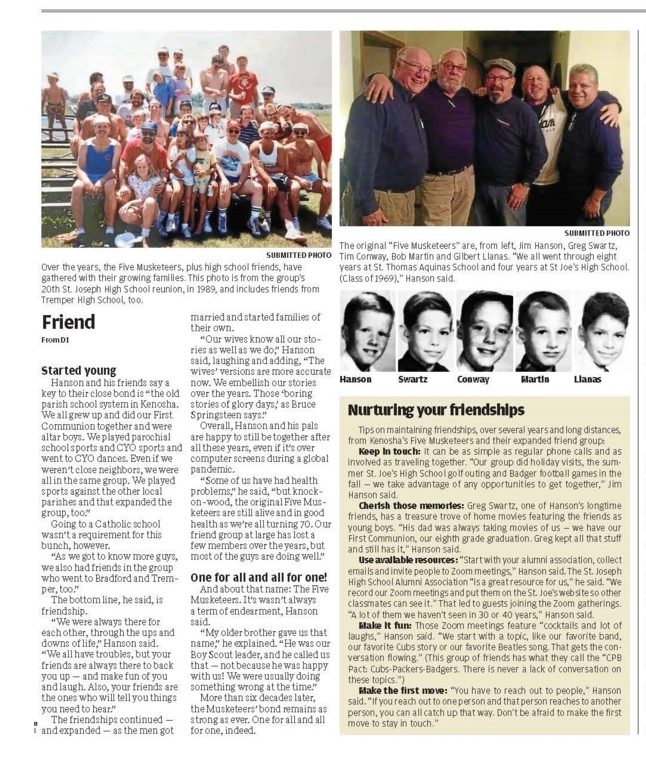 ---