St. Joseph High School & Catholic Academy - Kenosha,WI
Classes of 1953 - 2023

Welcome to St. Joseph High School Alumni Website
Check out the First Time Visitors section on the left and also the Member Function
---
---
SJCA presents: Matilda Jr.
December 1, 2, 3, 8 and 9
Upper Campus Auditorium
7:00p (2:00 matinee on 12/3)
Click here to purchase tickets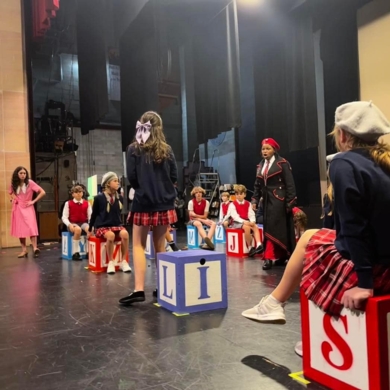 ---
---
---
---
Career Day at SJCA
Dear Alumni,
I hope this message finds you well. St. Joseph Catholic Academy is excited to announce our upcoming Career Day for Upper Campus students. The primary objective of this event is to provide our students with exposure to various career options and opportunities, fostering confidence in their post-secondary choices.
We believe your valuable insights and experiences could greatly contribute to the success of this event. Therefore, we would like to extend a warm invitation for you to participate as a guest speaker, sharing information about your career and career path. Your willingness to volunteer and speak to our students would be immensely appreciated. Your unique perspective and journey can inspire and guide our students as they navigate their own career paths.
If you are available and interested in participating, please let us know at your earliest convenience by completing the form Here. The event is scheduled for January 19th from 1-3pm. As mentioned before, the event will take place at the upper campus. Presenters will be allotted time and a classroom for the event. The presentation will take about 20 minutes. We will provide further details about the event as we continue planning.
Thank you for considering this invitation. We look forward to the possibility of your involvement in making our Career Day a meaningful and enlightening experience for our students.
https://forms.gle/h2eeA7HGmdr89uM3A
Best regards,
Bukunmi Adeloye
SJCA Counselor
St. Joseph Catholic Academy
---
For those of you who have not had the opportunity to visit SJCA
and see the new Alumni Military Wall, here are a few photos.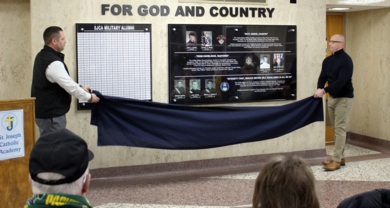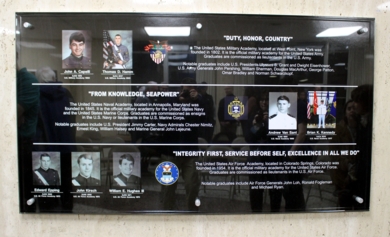 ---
---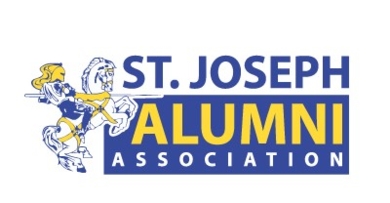 Are you a member of the St. Joseph Alumni Association Facebook Group? Do you enjoy reading the news and seeing the pictures that are posted daily? Do you visit the Alumni Association website?

Well, if you answered "yes" to any of these questions, you should know that all this activity and information is brought to you through the efforts of the Alumni Association and the SJCA Alumni Advancement Coordinator. All of this takes time and resources.

In order for us to keep this activity going, we need your help.

Please consider becoming a Lifetime Member of the Alumni Association for a onetime fee of $100.

If we can grow the Association, we will be able to continue these activities as well as provide additional support to the alumni and the school.

Click on the link below…

https://form.jotform.com/212424658187057

https://www.sjcawi.org/alumni/#about-st-joseph-alumni-association


You must be logged in to submit this survey. Please use the login box in the upper right corner.


| | |
| --- | --- |
| 1) | If you are not a Lifetime Member of the Alumni Association, what would help you decide to join? |
---
---
---
The mission of the St. Joseph Alumni Association is to build a stronger Alumni community by promoting a St. Joseph Catholic education; to provide a venue for all alumni members to renew old friendships and working relationships; to connect alumni, past teachers, and administrators to each other, and to the present students and staff; to assist students by offering scholarships and mentoring and finally, to keep the Lancer spirit alive in all of us.
The St Joseph Alumni Association financially supports:
All St Joseph fundraising events including the auction, spring musical, and the golf outing

Maintenance of the Alumni website and Alumni Facebook page

Special Projects including the Military Honor Wall and the stone benches for the Grotto

Alumni gatherings

Annual scholarships for deserving SJCA High School students

Guidance for class reunion committees

Preservation of the history of St Joseph High School
St. Joseph's Alumni Association relies solely on our Lifetime memberships. The success of the Alumni Association depends on Alumni support and participation.
---
Planning Your Class Reunion?
If you would like your Reunion Information included in our Reunion Calendar (look to your left), please use the "Contact Us" feature and let us know the specifics of your reunion. The Alumni Association is here to help.
---