St Joseph High School & Catholic Academy - Kenosha,WI
Classes of 1953 - 2019
Join the Alumni Association
Thank you to St. Joseph Alumni Association for being an Auction Sponsor
---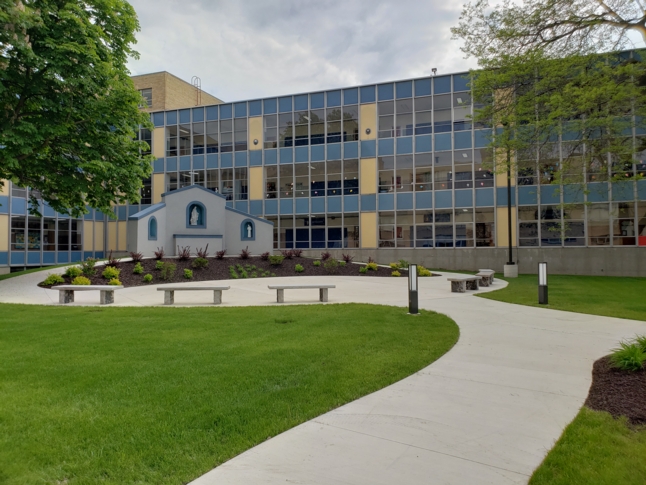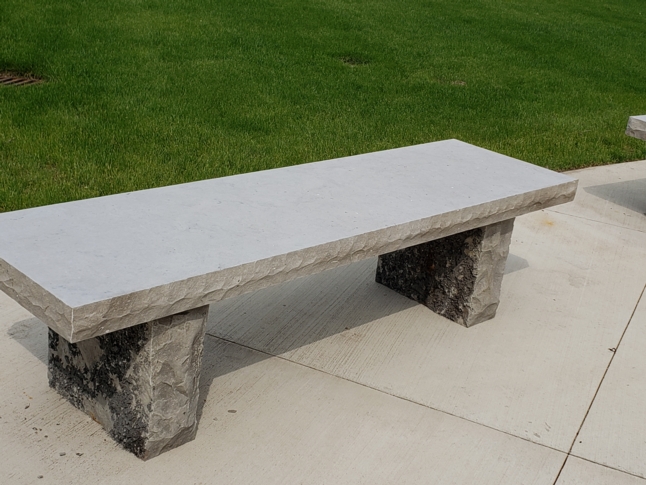 Thank you to St. Joseph Alumni Association for donating six benches for the Grotto.
---
2019-20 Alumni Association Scholarship Winners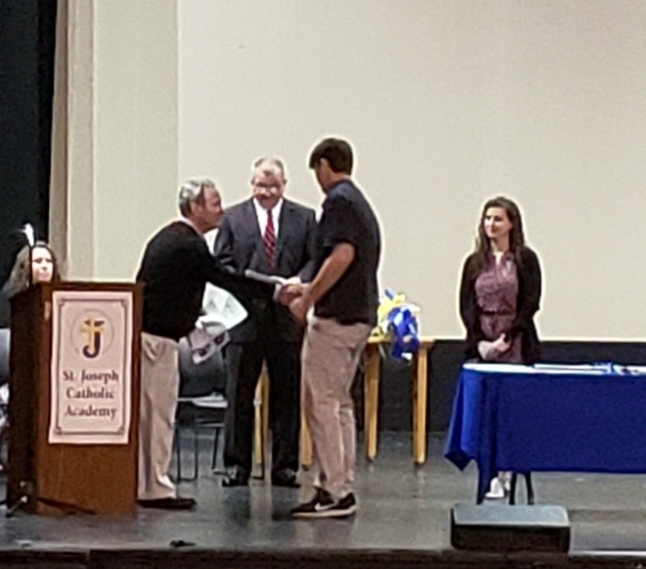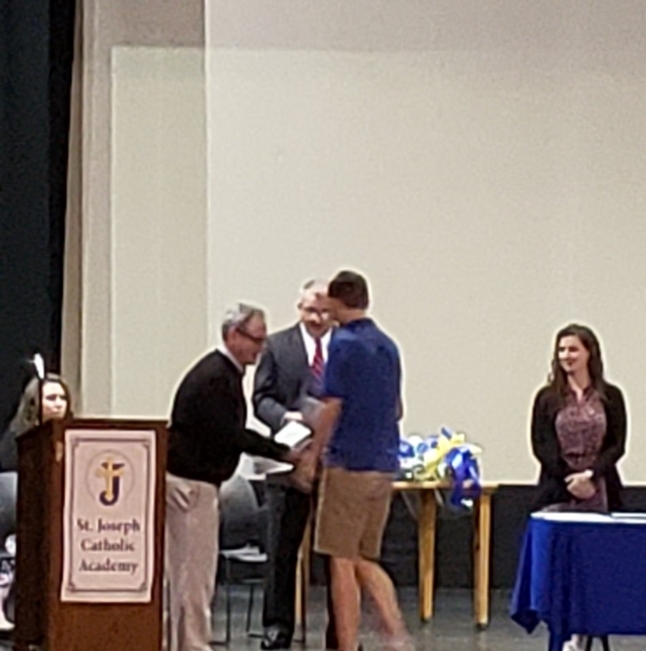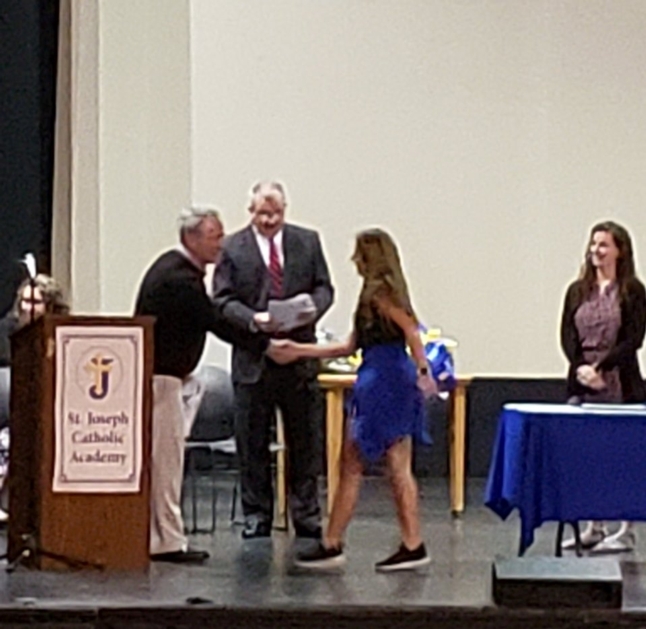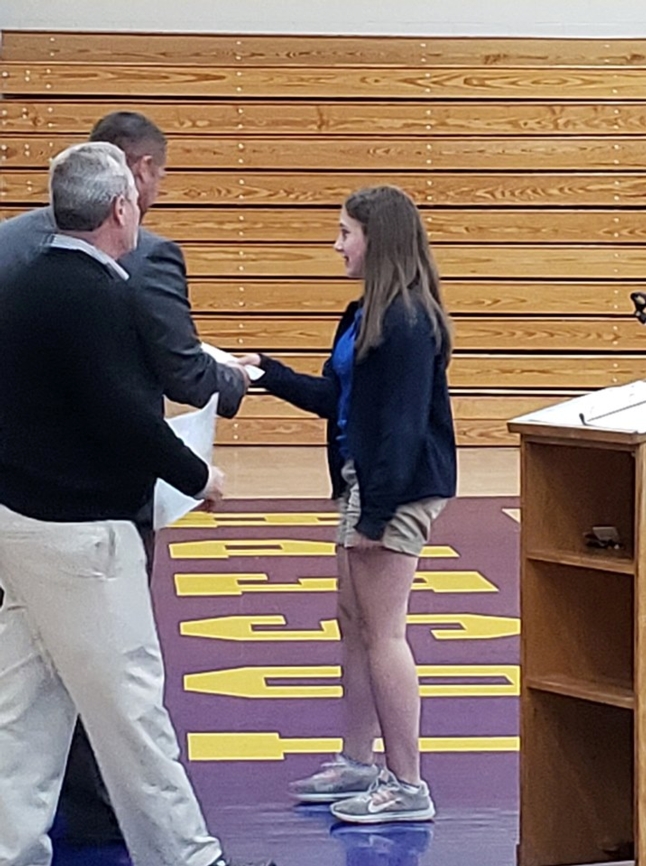 Congratulations
to the 2019-20 Alumni Association ​Scholarship winners. Ben Pable (son of Loretta Kristan Pable '85), Kayle Van Tilburg, Robert Jenewein (son of Michelle Peltier Jenewein '85) and Mikayla Zuberbuehler.
St Joe's Alumni Association membership dollars support annual scholarships for SJCA students. A special thank you to Alumni Association member Michael Thomey '69 for presenting these scholarships at the Awards Ceremony this morning.
---
The link below will take you to the Alumni page on the St. Joseph Catholic Academy website.
https://www.kenoshastjoseph.com/alumni#about-st-joseph-alumni-association
Scroll Down
You can print out a membership form and mail a check, or you can join online.
Your dues help provide scholarships for current and future students to attend SJCA High School.
The Alumni Association also supports many projects at St Joes, especially the Grotto project.