St Joseph High School & Catholic Academy - Kenosha,WI
Classes of 1953 - 2019
Anniversaries and Weddings
Gene and JoAnne (Basten '66) Boyle on celebrated their 50th wedding anniversary on October 18th.
---
JD and Kathy (Trotta '65) Garoutte celebrated their 50th wedding anniversary on Sept 20th.
---
Happy Anniversary to John '59 & Linda Morehouse on their 60th Anniversary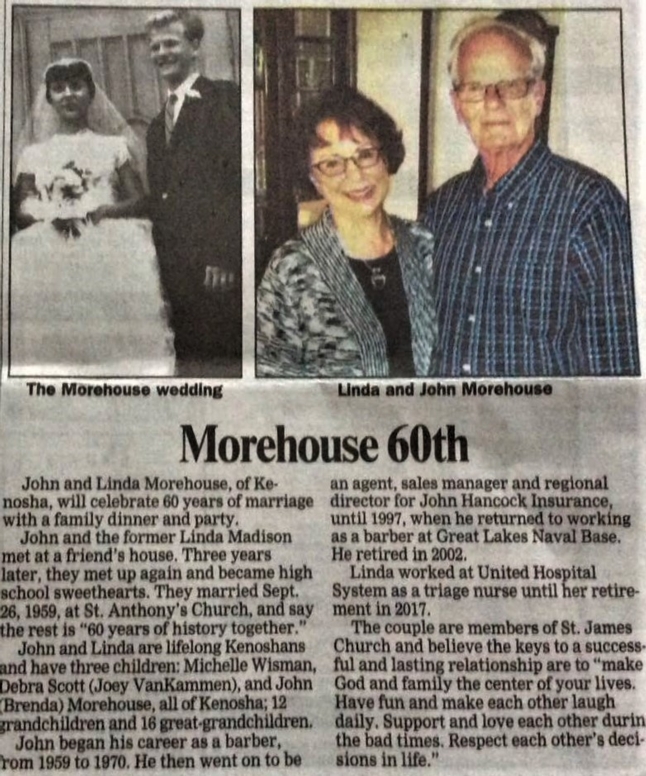 Congratulations to Nicole and Joe Pignotti '09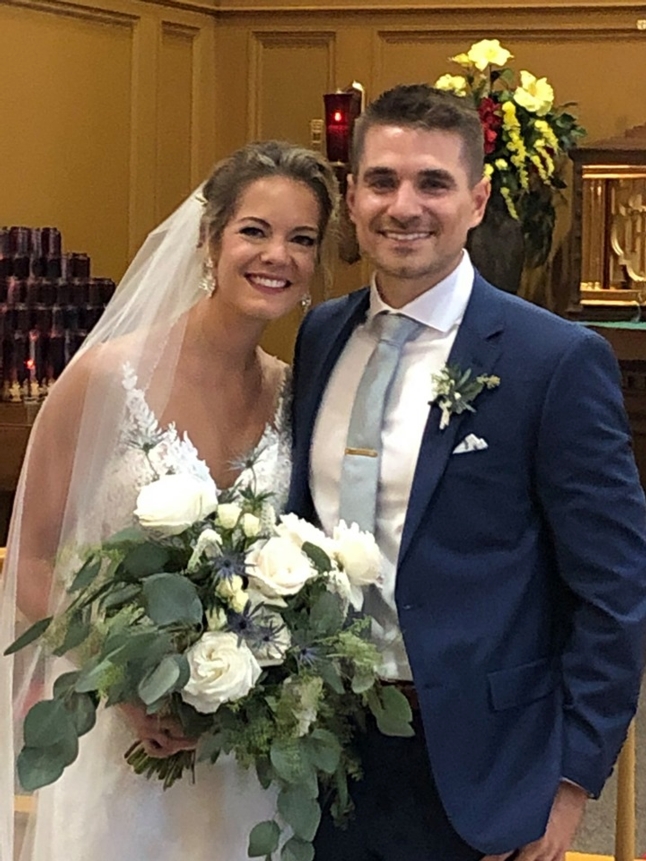 Congratulations to Adam and Amy Tabbert Reible '09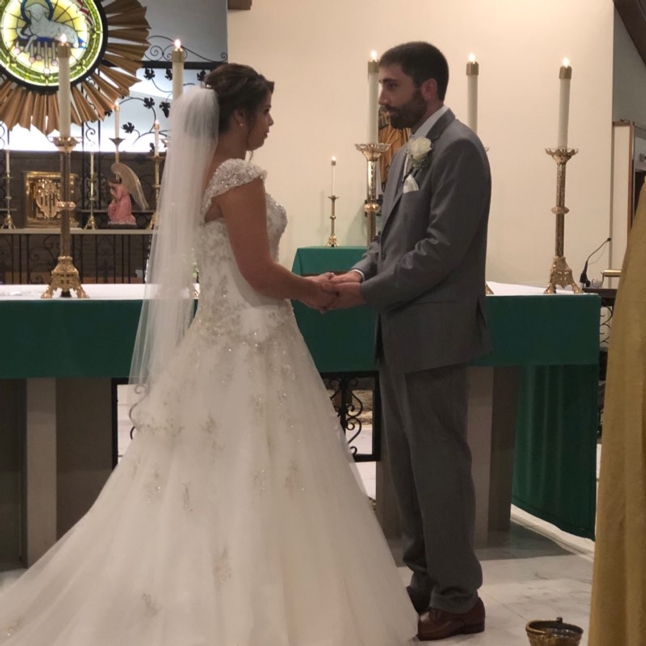 Happy Anniversary to Bob '56 & Diane Brunner '56 Naidicz
Congratulations Alex and Tess McTernan Strangberg '12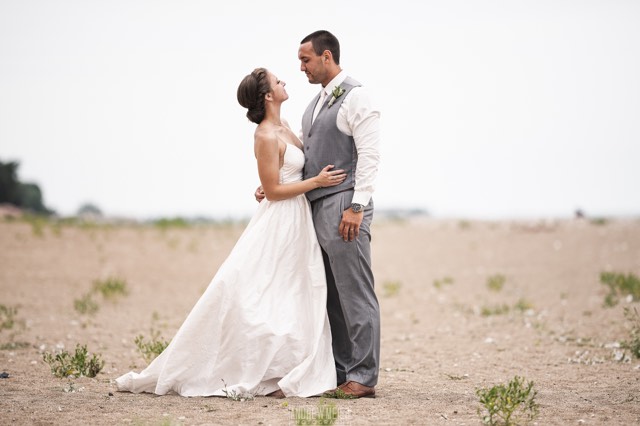 8.21.2019
Congratulations Ryan '11 & Isabella Scopp
8/20019
Congratulations Shane & Andrea Tirabassi Quella '05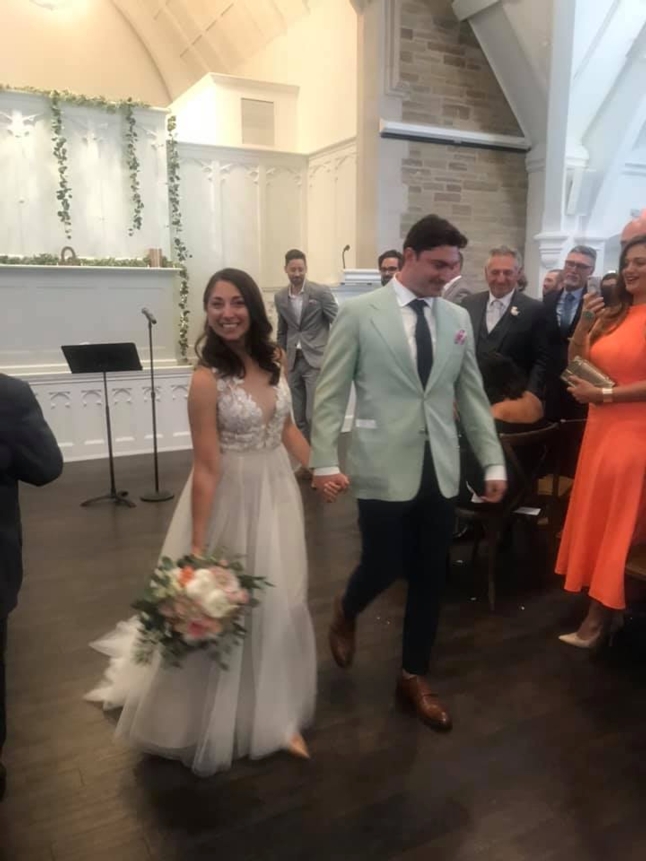 50th Wedding Anniversary
Joe '61 & Nancy '65 (Naef) Werwie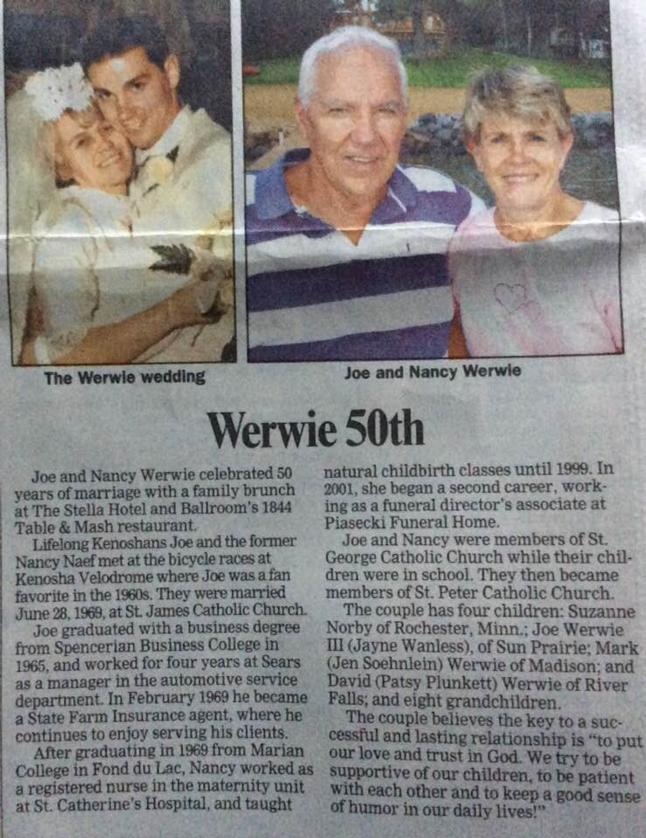 Karen (Bednar) & Tom Chiappetta
Class of 1965
Darlene (Ridolfi '68) & William Slater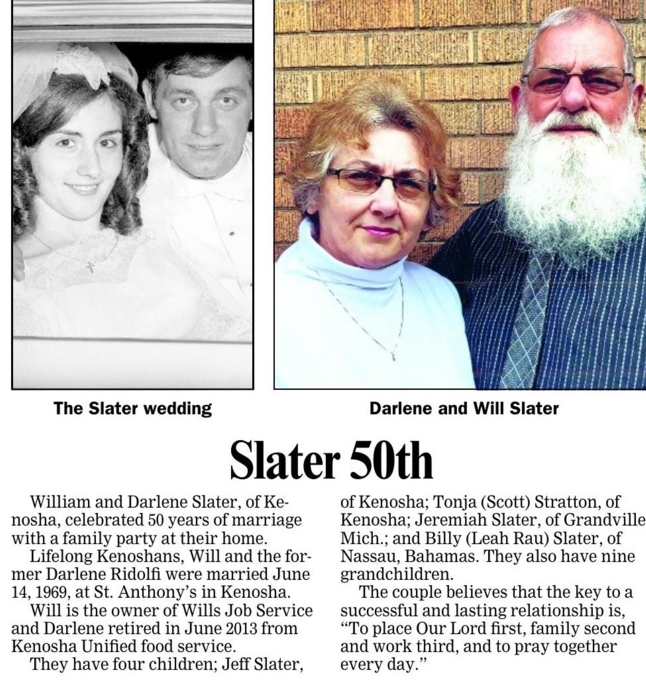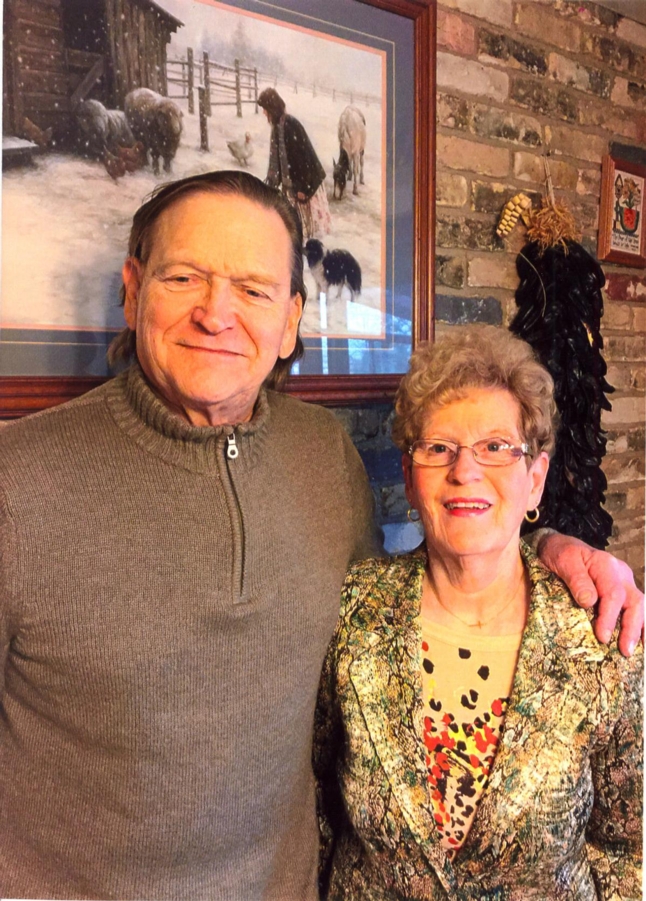 Ron & Judy Karaway Class of 1963
Lifelong Kenoshans Ron and Judy Karaway will celebrate 50 years on marriage with a party for family and friends as Casa Capri on May 25.
Ron and the former Judy Lippert met while attending St. Joseph High School, graduating in 1963. In 1967, the couple ran into each other at a dance at Mr. Z's in the American Legion Post in downtown Kenosha. They started dating after that night and say the rest is history. The couple married May 10, 1969 in St. George Catholic Church in Kenosha.
Ron and Judy are members of Our Lady of Mount Carmel Church. Ron is a member of the church's Holy Name Society, and Judy is a member of its Ladies Society.
Ron served in the U.S. Army from June 1963 to June 1966 in Germany. He is a lfie member of the Disabled American Veterans Chapter No. 20 of Kenosha. He is also a paid-up-for-life member of the American Legion Somers Post No. 552.
Ron was an indentured journeyman sheet metal worker, working in the experimental tractor department at J.I. Case. In the 1990s he started working in dental research at the Great Lakes Naval Base. He retired in 2003.
Judy graduated from Kenosha Vocational Practical Nursing program and worked at St. Catherine's Hospital on the medical floor. In 1998 she strted working at Great Lakes Naval Base in food service, where she stayed until 2003 when her husband retired. She is a life member of the Disabled American Veterans Auxiliary. Every month she meets — and enjoys a great time — with the Ruby Rascals Red Hat Group.
The couple has two children: Jennifer Evans of Tucson, Ariz., and Tammy Karaway of San Antonio, Texas; and two grandchildren: Katelin Munguia of Eglin Air Force Base, Fla., and Ryan Evans of Tucson.
They believe the key to a successful and lasting relationship is "faith and trust in God, commitment, and being there for each other in good and bad times."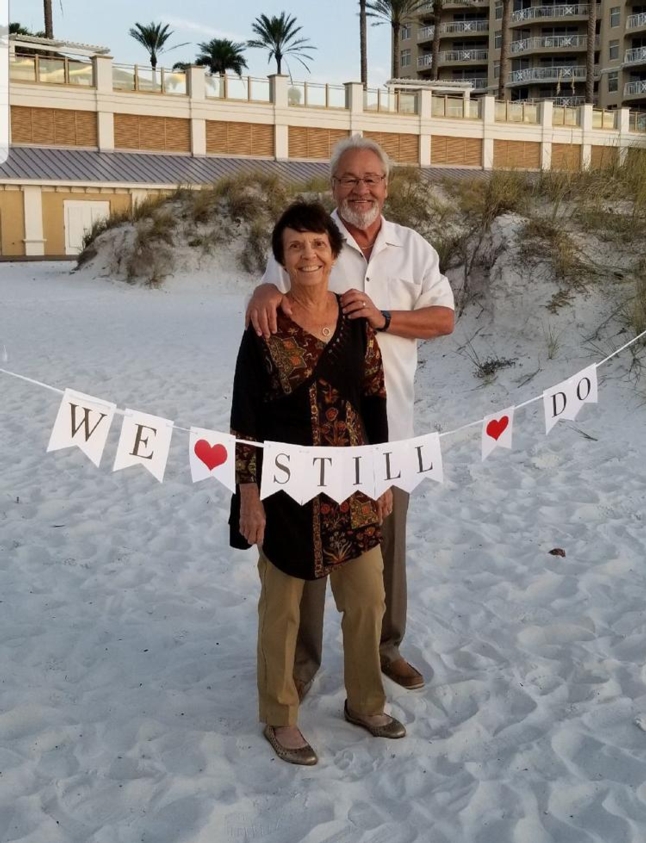 Richard & Bonnie (Cherny '64) Payette celebrating 50th wedding anniversary!
Richard and Bonnie are parents of Rich '87, Scott '89 (Pam Brothman '88), and Michelle '96.
Lifelong Kenosha residents Dick and Bonnie (Cherny) Payette celebrated 50 years of marriage in November with a beachside vow renewal officiated by their daughter Michelle in Clearwater Beach, Fla.
Bonnie was escorted down a sandy aisle to the Kenny Rogers song "Through the Years" by her sons, Scott and Rich. The ceremony was followed with dinner at Clearsky, a favorite beach cafe, with friends and family.
The couple met while building a homecoming float during freshman year at St. Joseph High School in Kenosha. They were married Nov. 30, 1968, at St. Mark's Catholic Church in Kenosha.
Dick and Bonnie worked at Linear Rubber Products, where they were part owners. They both retired in November 2018, when they sold the business.
Bonnie enjoys living in HarborPark and is a downtown ambassador. Dick is an avid golfer involved in several leagues. The couple are members of St. Mary's Catholic Church and volunteer for Meals on Wheels. They have traveled to all 50 states as well as numerous international destinations, and enjoy spending time at their place in Largo, Fla.
The Payettes have three children, all of Kenosha: Rich Payette, Scott (Pam) Payette and Michelle Payette; and four grandchildren.
They say the keys to a lasting relationship are "love, respect and laughter; being thankful for God's blessings and most importantly living long enough to be married 50 years and still like each other!"