St. Joseph High School & Catholic Academy - Kenosha,WI
Classes of 1953 - 2020
Anniversaries and Weddings
Congratulations on your 50th Anniversary Milt and Jackie Seliga '68 Dean!
---
---
Congratulations to Ben '10 & Kaitlyn Anderson
---
---
Happy 50th Anniversary to Richard '66 & Patricia Fliess '67 Kaminski
---
Congratulations on 50 years to Bernard '66 and Linda Thomas '68 St Louis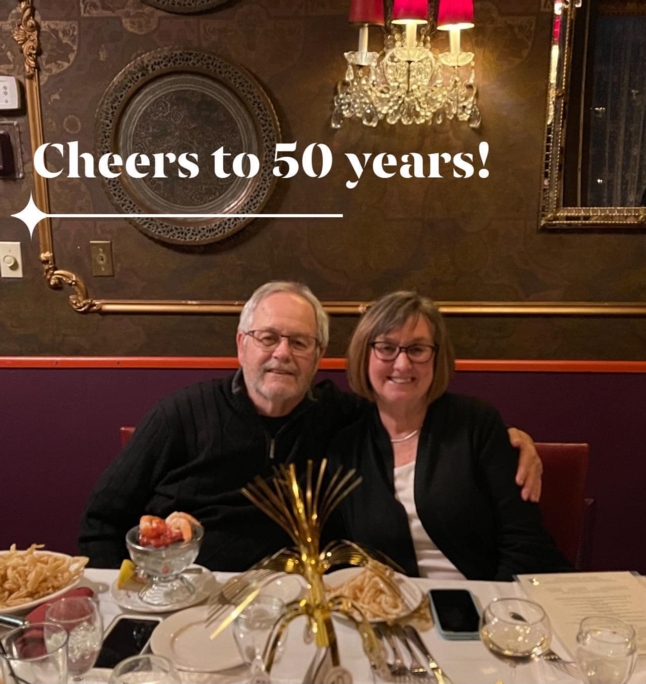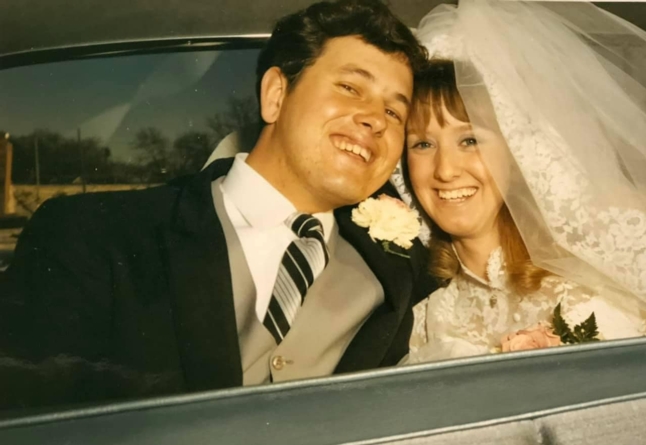 ---
---
Congratulations and Happy 50th to Tom and Penny Van Sant '67 Burrow
---
---
Congratulations to the newly married Jay & Marie Fredrickson '10 Basich
12.2.2020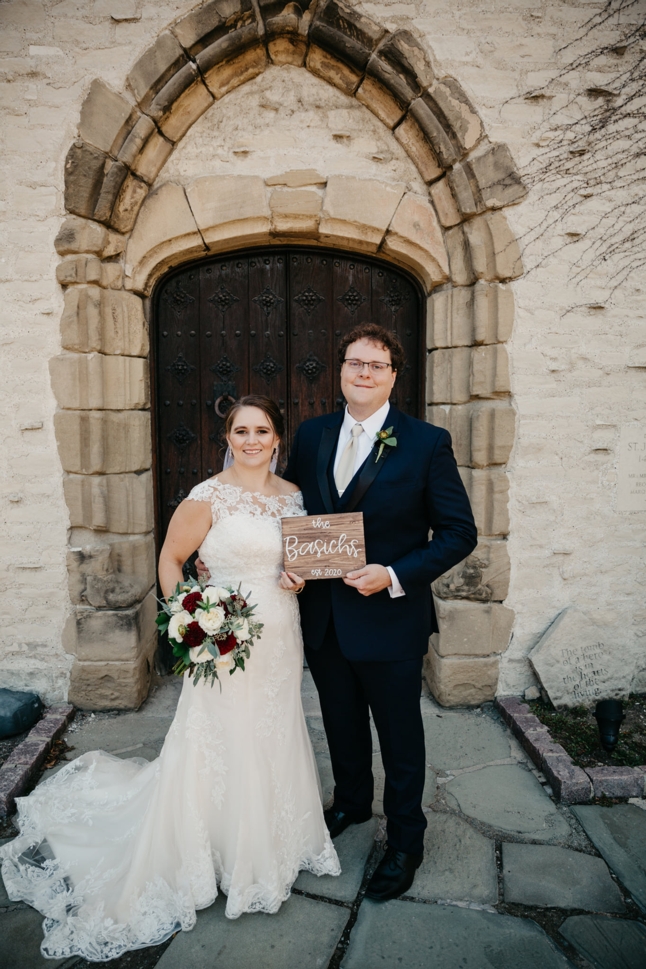 ---
Congratulations to Joe & Lindsay Browne '10 Wohnrade on their wedding this weekend. 11.14.2020
---
Happy 35th Anniversary Rick & Jeanne Huck '77 Kessler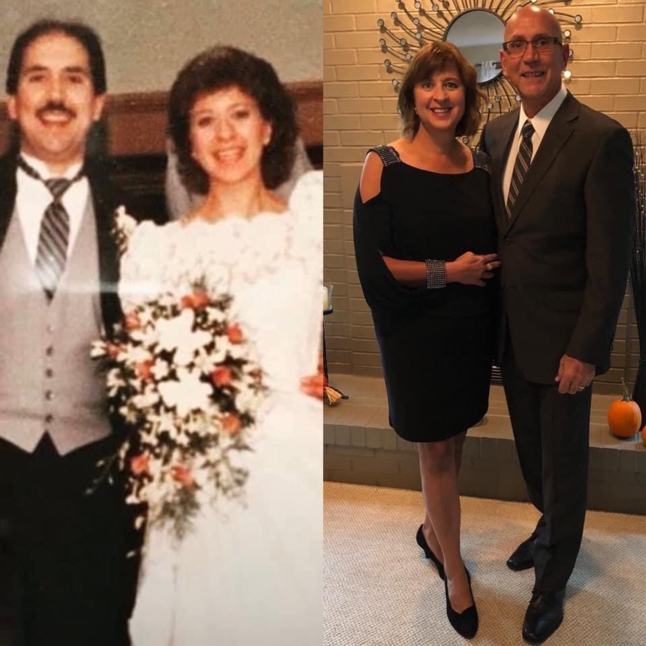 ---
Congratulations to Dan '12 & Samantha Istvanek on their marriage this weekend. Dan is the great-nephew of Dean '64 & Pat Zimdars Molinaro '66.
---
Happy 50th Anniversary Michael '67 & Doris Carney.
---
---
Happy 50th Anniversary to Francis '61 & Susan Singer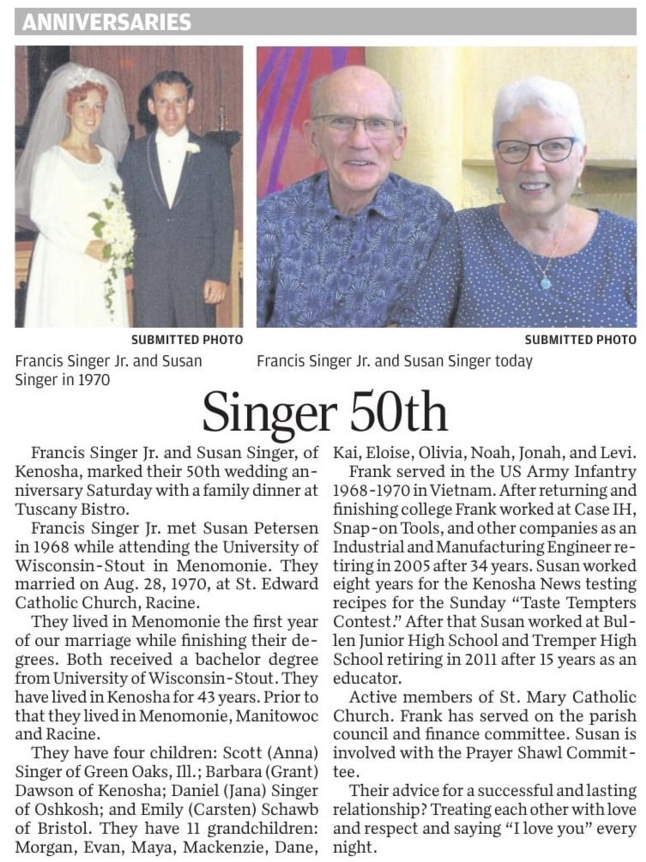 ---
---
Happy 50th Anniversary to Robert '65 & Sharon Beales
Robert and Sharon Beales of Pleasant Prairie will mark their 50th wedding anniversary with a Mass on Aug. 29 and a family dinner on Aug. 30.
Robert Beales and Sharon Story were introduced by a mutual friend. They were married on Aug. 29, 1970, at St. Mark Catholic Church in Kenosha.
They have three children: Jennifer Rae, of Algonquin, Ill.; Rob Beales (Portlyn Polston) of Canyon Country, Calif. and Daniel (Jillian) Beales of Lombard, Ill. They have eight grandchildren.
Robert worked in Chicago at LaSalle National Bank, Carson Pirie Scott & Co., and BNSF Railway, retiring in 1999. Sharon was an LPN at St. Catherine's Hospital, as well as at Petersburg General Hospital in Petersburg, Va., and at two hospitals in the Chicago suburbs; and also worked for Carson Pirie Scott as a sales clerk for five years.
Both are active at St. Terese Church. Robert spend three years in the U.S. Army, including one tour in Vietnam. After retirement, he was a tax aide volunteer for 14 years and served two terms as treasurer for the Town of Ojibwa in Sawyer County, Wis.
Their advice for a successful and lasting relationship? Common interests, patience, a sense of humor and a willingness to put others' needs before your own.
---
---
Happy 50th Anniversary to Edward & Suzette Mulligan Salo '68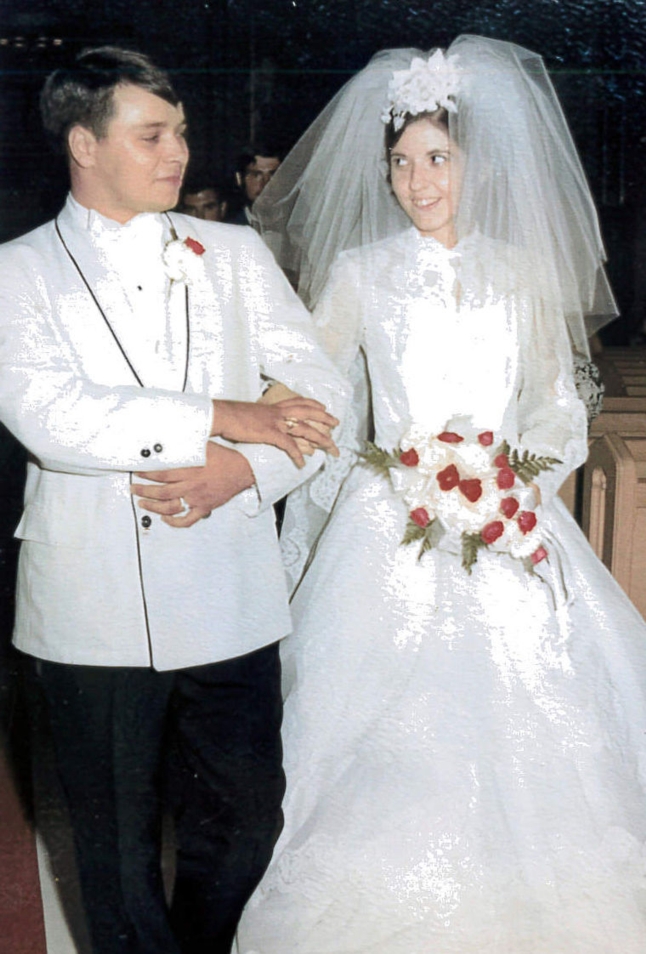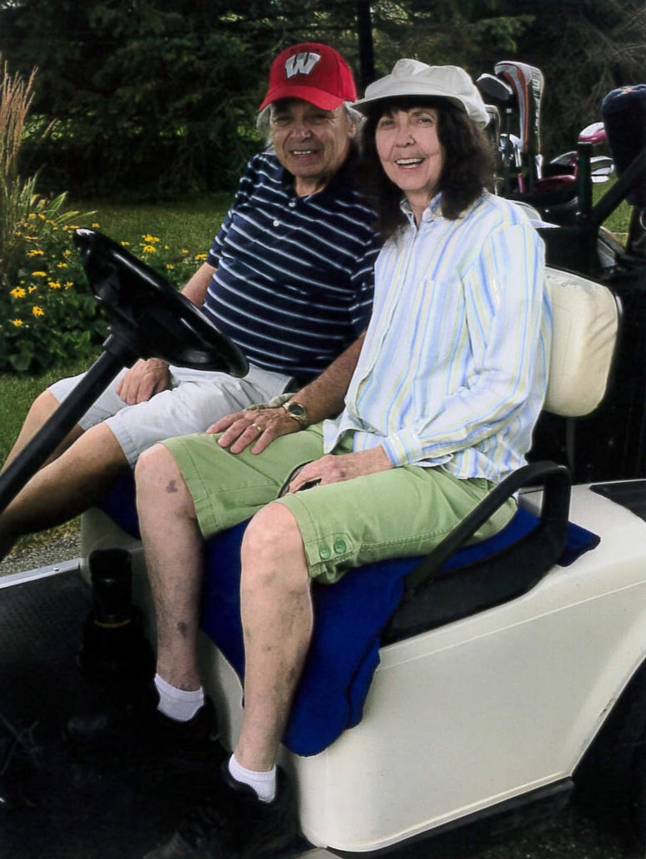 Suzette (Sue) and Edward Salo Jr. will mark their 50th wedding anniversary on Aug. 29. They plan a family meal and a possible golf trip to Myrtle Beach, S.C.
Suzette Mulligan and Eddie Salo Jr. met at a beach party in Kenosha in 1966. They were reintroduced by Sue's friends at the Brat Stop in 1968. Sue was a UW-Parkside student and Ed was stationed in the U.S. Army in Milwaukee. Ed stood Sue up on their first date only to be easily forgiven. They then were engaged on July 4, 1969, at their favorite Kenosha beach, Simmons Island.
They were married on Aug. 29, 1970, at St. Thomas Aquinas in Kenosha. They lived in Milwaukee their first year of marriage, then returned to Kenosha, their hometown, for the next 49 years.
They have two children: Amanda (Michael) Galster of Somers, and Samantha (Derek) Petersen of Kenosha. They have five grandchildren: Logan, Mackenzie, Bradley, Declan and Hannah.
Suzette retired as a certified independent clinical social worker. She was employed for over 40 years at United Way Agencies, Health Clinics and the KUSD and RUSD schools. Ed was honorably discharged as a specialist 5th class in the Army. He was employed and retired from the U.S. Postal Service as a letter carrier of almost 30 years in Kenosha.
Both spent six years receiving their masters degrees at UW-Milwaukee.
They have been very active in Kenosha. Sue was the state and local treasurer of the National Association of Letter Carriers Auxiliary. Ed was a past president and health representative of the National Association of Letter Carriers Kenosha Branch 574. He continues to serve as the health representative for Kenosha/Burlington/Lake Geneva Letter Carriers (now for over 30 years).
They are very active in their church St. Mary's. They have been active as Facilitators for Marriage preparation for 25 years. Suzette also volunteers at the Shalom Center. Both serve as Eucharistic ministers, Prayer Line members, Greeter Coordinators, Worship Committee and Giving Circle members. Suzette is also a member of Human Concerns.
Their keys of a lasting and happy relationship? They said they are very blessed and have learned to continue to grow their trust in God and each other. Wanting the best for each other, they put each other first. "We are best friends, golf buddies and dance partners."
---
---