St Joseph High School & Catholic Academy - Kenosha,WI
Classes of 1953 - 2020
Alumni in the News
Congratulations to John Michael McTernan '18, a sophomore at College of the Holy Cross in Worcester, MA for being honored as a member of the Patriot League's Academic Honor Roll. John is a member of the Holy Cross tennis team and an Academic All American.
John is the son of Mike '84 & Jane Missurelli McTernan '83 and grandson of Pauline Capelli McTernan '57.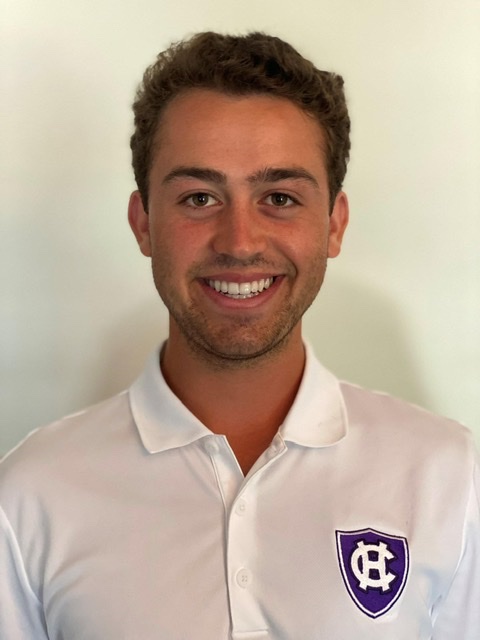 Click to read the full Patriot's League Full Honor Roll 6.25.2020
---
---
Congratulations to Kyle Matrise '20 on receiving the Mahone Fund scholarship. Kyle is the son of the late Frank Matrise, Jr '84, and grandson of Frank Matrise, Sr. '55.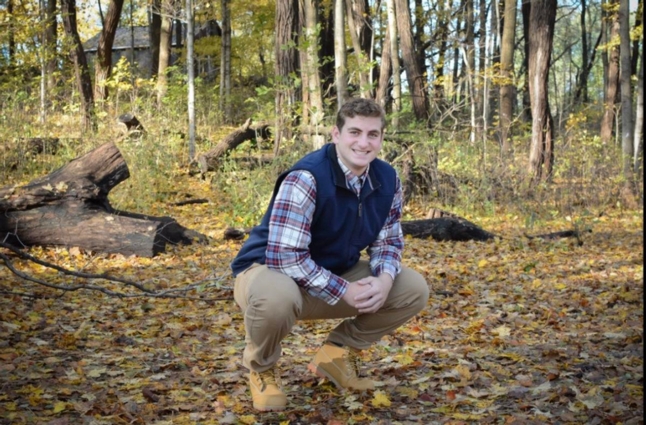 Parents: Frank Matrise Jr. and Wendy Matrise
Most memorable high school moment: Going to WIAA State Championship in baseball as well as participating in the school musicals
Most influential teacher: Mr. Jon Furreness in Current World Issues/World History; He teaches my favorite classes, and he helps me become more knowledgeable and accountable in everything I do, in the classroom and off. He also helps me with the skills that I need in the future to become a successful man in the real world.
School activities/clubs: Leadership team, Ministry Club, newspaper, performing arts/theater, student government, yearbook, School Spirit Club and Retreat Team
School athletics: Baseball, football
School offices held: School Spirit Club-President 2 Years
Honors, letters or awards: Honor Roll all 4 Years of High School; 1st Team All Metro Classic Conference In Football and Baseball; All Region in Football; WFCA All Star Football
Out-of-school activities/hobbies: Eucharistic Minister at St. Mary Catholic Church;WIAA Official Licensed Referee;Baseball Basketball and Football;Volunteer at Little League of Kenosha
College choice: Carthage College in Kenosha
Intended major/field of study: Political science and marketing
Role model: Walt Disney
Three words that best describe my role model: Creative, brilliant, dreamer
What I hope to accomplish in my lifetime: I hope to graduate college and use my degree to help others in a great way, while making a difference for all for the betterment of the world.
What does receiving the Mahone Fund scholarship mean to you? Receiving this scholarship means everything. This scholarship is giving me the chance to receive a great education and also many opportunities that I will be able to experience. It also means that I can follow in my father's footsteps in attending Carthage and make him proud as he watches from above. 6.24.2020
---
---
Kenosha News: This is the second of a three-part conversation between Kenosha News sports editor Mike Johnson and St. Joseph boys basketball coach Brandon Morris '01, who's the Manager of Community Engagement/College and Career Readiness at Building Our Future in Kenosha.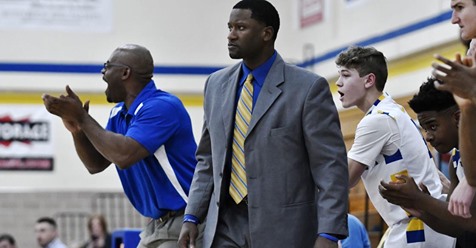 Click here to read the full article
---
---
Kenosha News "Positively Kenosha" section is
Michele (Marion '80) Linders.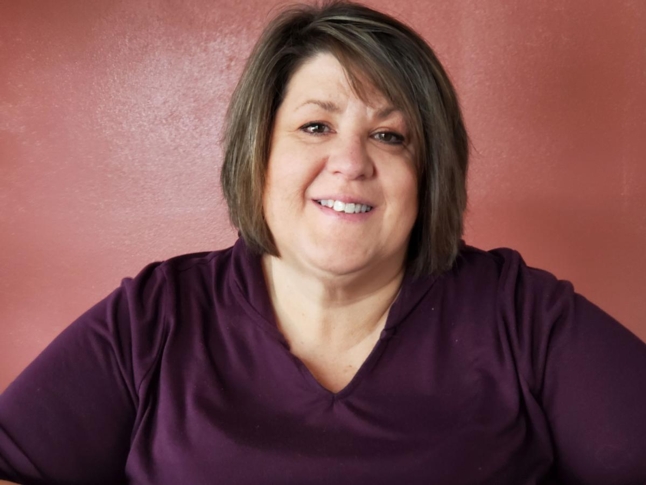 Age: 57
Occupation: Project Liaison/Administrative Assistant-Jockey Being Family Foundation
Hometown: Kenosha
Current Residence: Kenosha
Tell us what you do to make a positive impact on the community: I try to attend local events in the area to support the community. I have recently joined the Jockey Being Family Foundation and am looking forward to having more involvement in the local community thru the foundation.
What do you appreciate the most about Kenosha County? Kenosha has a great park system and I try to enjoy it as much as possible. I love going for walks along the lake, it is very calming to me. Away from the lake I enjoy the Biergarten at Pets, that is always a great time.
Who inspires you, and why? My parents have been my inspiration. They have both been gone for quite a while but I always think about how hard they both worked to give my sisters (I have three) and I a good education and work ethic. I have been involved in my son's school when he was school age and now with the Jockey Foundation, I get to be involved with families and really make a difference. I find this very personally rewarding.
Tell us about the greatest life lesson you have learned so far: You get what you give. I think we all need to
What is the last good book you read or movie you've seen, and what did you appreciate about it? My book club read "The Woman in the Window" by A.J. Finn. I liked this book because it reminded me of the Hitchcock movie "Rear Window"- one of my favorites.
Where do you see yourself in 10 years? Hopefully in 10 years I will be retired and enjoying a slower-paced life. Maybe volunteer somewhere. I can't envision living anywhere else.
What would others be surprised to learn about you? I try my hand at painting with acrylics. It's a lot of fun to hang some of my paintings around my house and at the office.
What is the most adventurous thing you've done? I'm not very adventurous normally but went on a helicopter ride in Pigeon Forge, Tenn., a couple of years ago on a family vacation. I'm not a fan of heights but it was very fun and scenic.
If you could have dinner with any four other people (living or dead), whom would you invite and why? Eleanor and Franklin Roosevelt — I recently watched the PBS documentary on them and they accomplished so much for this country, I would like to know some strategies we could use today. Alfred Hitchcock and Omar Shariff — I love old movies and would love to hear stories about their experiences.
Tell us about your favorite teacher: Mrs. Safransky, third grade at St Peter's- I have very fond memories of her. She was very soft-spoken, always caring and a great teacher.
What is the best gift you've ever received, and what made it so special? I'm going to say my husband and son are my best gift. I can't imagine what my life would be like without either of them.
What would you do if you won $1 million? I would just live a comfortable life with my family and friends.
---
---
Congratulations to Dick Ginkowski '70 on being elected President of the Wisconsin Municipal Judges Association! 6.17.2020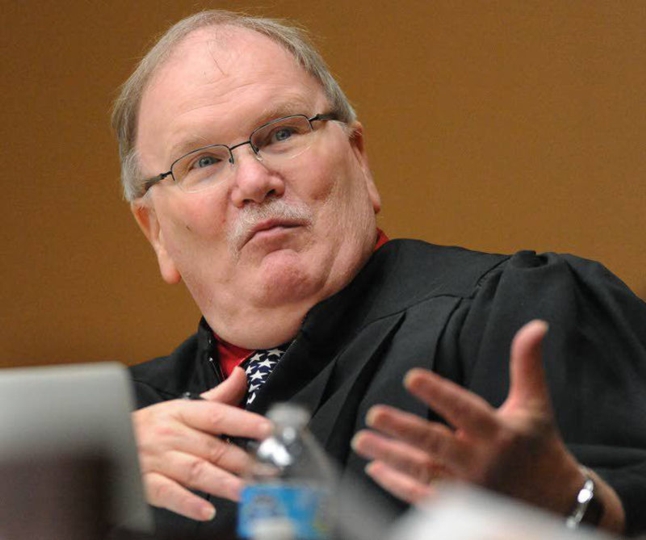 Longtime Pleasant Prairie Municipal Court Judge Richard Ginkowski has a new title to add to his name.
Ginkowski, who has been the village's municipal court judge since 2013, recently was elected president of the Wisconsin Municipal Judges Association, according to a press release.
He replaces Somers Municipal Court Judge Robert Kupfer.
"I am honored to serve the 240 hard-working women and men who provide a community-based alternative to the criminal and juvenile justice system across Wisconsin," Ginkowski said. "Expanding public understanding of municipal courts, advocating for judicial independence, and providing member services are my immediate priorities."
The state's municipal courts have exclusive jurisdiction over ordinance violations that range from retail theft to zoning, building and health code enforcement, truancy, speeding tickets, and first offense operating under the influence.
Ginkowski said the municipal court serves as a positive diversion from cases that are heard in both the criminal and juvenile courts.
"(These cases are) heard in hometown courts, where ordinance violations are not crimes and defendants avoid the stigma and disabilities associated with a criminal record," he said.
Municipal courts also hear juvenile cases that involve offenses such as truancy, curfew, retail theft and underage alcohol violations.
"Our focus is to keep kids from getting into more serious trouble and conserve juvenile court resources for those cases that need them," Ginkowski said.
Ginkowski cited Lake Geneva Municipal Judge Henry Sibbing's partnership with the Walworth County Health and Human Services Department as one example of a program that provides brief intervention assessments for juvenile violators and their families.
In addition to his role with Pleasant Prairie, Ginkowski also chairs the education committee of the National Conference of Specialized Court Judges, is a member of the education committee of the American Bar Association Judicial Division and vice-chair of the editorial board of "Criminal Justice," the magazine of the American Bar Association Criminal Justice Section.
Ginkowski also has presented ethics, judicial, and attorney education programs for the American Bar Association, Wisconsin Office of Judicial Education, Wisconsin Statewide Prosecution Education and is a host/producer of "Gavel Talks," a podcast for judges.
Shorewood Municipal Judge Felice Borisy Rudin will succeed Ginkowski as vice president of the association, while West Milwaukee Municipal Court Judge Jodi Sanfelippo was re-elected as secretary-treasurer.
---
---
"A Life Remembered" in Kenosha News
Sr Monica (Judy)Fumo from the class of '60.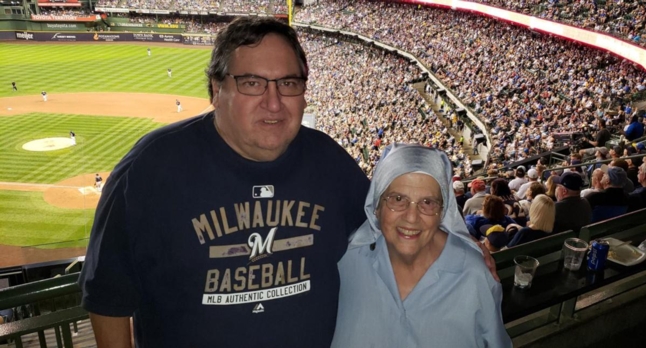 Click here to read the full article on Sr. Monica
---
---
Featured in a special section of today's Kenosha News for National Nurses week is Anne (Rauen '85) Nudi. Also mentioned in this article is Tom Perozzo'84 who was her fiancé and who died as a result of a tragic car accident and who was part of her inspiration to become a nurse. Anne is the daughter of Sylvia Grasser Nudi '64. 5.11.2020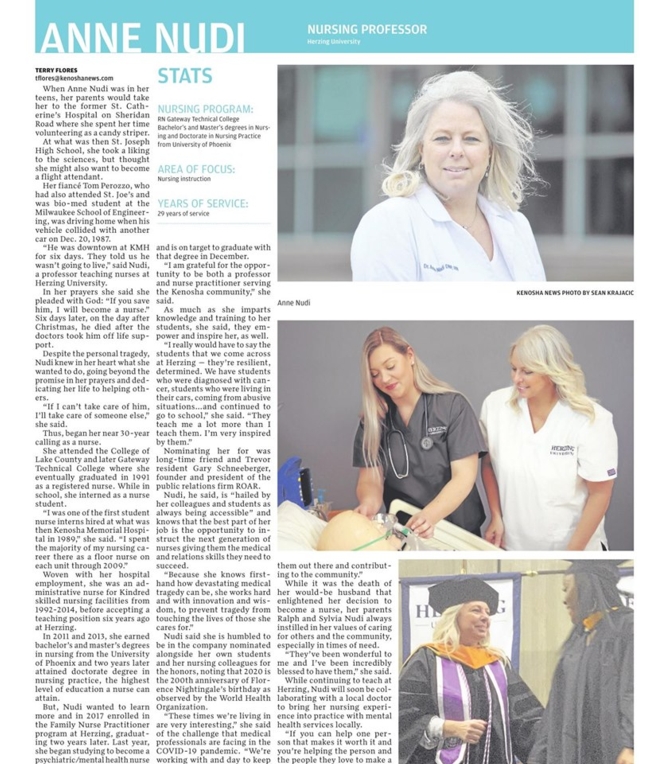 ---
---
---
Congratulations Dr. Mary Ouimet '83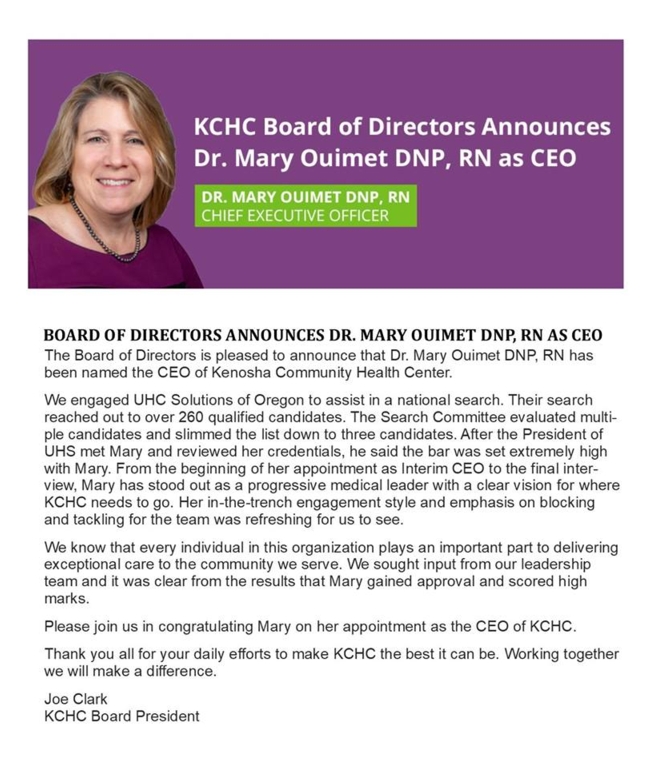 ---
Congratulations Claire Czerwonka '17 and Olivia Czerwonka '19
Czerwonka Sisters Named MVC Doubles Team of the Week
TUESDAY, MARCH 10, 2020
The sister doubles duo of Olivia and Claire Czerwonka (Kenosha, Wis. / Saint Joseph Catholic Academy) received recognition from the Missouri Valley Conference this week as they were named the league's Doubles Team of the Week.
Olivia and Claire swept their No. 1 doubles matches at the USTA National Tennis Center in Orlando. They blanked Hampton's pair 6-0 on Wednesday as Valpo achieved the rare feat of sweeping the two doubles matches that were played without dropping a single game. That performance set the tone for the team's eventual 6-1 victory over Hampton despite having to forfeit at No. 6 singles and No. 3 doubles due to an injured player. The Czerwonka sisters returned to the court later that day to battle their way to a 7-5 triumph over Grand Valley State.
Claire, a junior, ranks ninth in the Valpo record book for career doubles wins with 39. Olivia, a freshman, is off to a good start to her career in the doubles department with a team-high 13 victories.
This marks Valpo's second MVC honor this season and first Doubles Team of the Week award after freshman Amanda Tabanera (Valencia, Calif. / Valencia) was tabbed the Singles Player of the Week on Feb. 18. Claire previously won two MVC Singles Player of the Week awards and two Doubles Team of the Week honors during her freshman season, while this marks Olivia's first MVC accolade.
Having already equaled the program's highest win total since the 2006-2007 season, head coach Bob Modesto's team will return to action on Friday, March 27 at Northern Illinois in a match that is slated to begin at 7 p.m. in DeKalb. This precedes the Missouri Valley Conference opener on Saturday, April 4 at Illinois State.
---
---
Congratulations Gina Madrigrano Friebus '72
March 6, 2020

---
---
David Bastianelli '68 Longtime Kenosha County judge retiring
Jan 22, 2020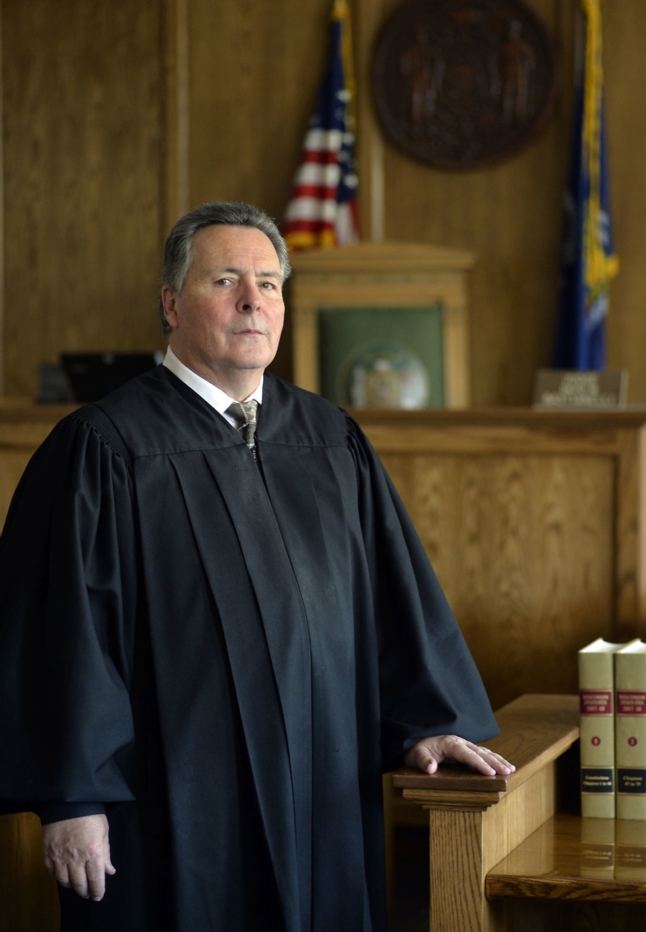 After more than 36 years on the bench, Kenosha County Circuit Court Judge David Bastianelli will soon be stepping down.
Bastianelli quietly submitted a letter of resignation to Gov. Tony Evers in October, letting the governor know he would be retiring effective March 31.
The governor's office is conducting a second round of interviews for candidates for his position, likely to announce an appointment in coming weeks.
Whoever is appointed to the position will serve the remainder of Bastianelli's term, which runs through 2021; the seat will then come up for election.
"I figured after a little over 36 years on the bench, it's about time to call it a day," Bastianelli said.
He said he didn't make any public announcement about his decision, saying he likes to keep a low profile.
Bastianelli, 69, started his career in Kenosha County in 1976 as a prosecutor in the district attorney's office, then moved on to private practice.
He was elected as a municipal judge for the city of Kenosha, then appointed to circuit court judge in 1984. "I've been doing this ever since," he said.
"What a great guy, he really is," Judge Bruce Schroeder said of Bastianelli. "He's not just really a splendid judge, but a splendid man too."
Schroeder and Bastianelli's working life together goes back a long way. They worked together at the district attorney's office before both becoming judges. They are now the two longest-serving judges of the 279 judges in the state.
"Judge Schroeder has me by nine months, and at this moment he and I are the No. 1 and No. 2 active judges in Wisconsin," Bastianelli said.
"It really will, truly, be a loss for me," Schroeder said of his fellow judge's departure. Schroeder said he hopes to continue to serve, planning to run for re-election this spring.
High marks
Bastianelli praised the county's judicial system, with what he said is a collegial relationship between judges, the clerk's staff and a county government that has been supportive, including ensuring that the historic Kenosha County Courthouse — "which I consider a jewel" — has been renovated and consistently maintained.
The biggest changes of his time on the bench have been in technology, with electronic records and internet-based legal research changing the way lawyers and judges work.
He has been instrumental in helping along that change in Kenosha County, his interest in technology leading to him being part of planning process for updates in the courthouse.
He remembers when case files would be stacked so high on the angled bench in the courtroom "that by the end of the day gravity would send them to the floor."
Now, he said, "we are basically a paperless court system."
Dedicated to research
On the bench, Bastianelli is known for doing his homework, spending hours outside of the courtroom doing research to make sure his decisions on motions are sound.
"Each case, to an individual citizen that comes through the court system, is as important to them as any case. How you react, how you treat the individuals, how you prepare for the case to be fair to the parties — it is very important to try to make the best decision that you can," he said.
He said he has tried to keep in mind as a judge the impact of his decisions on people's lives.
"Your decisions, whether it's a small claims case or a criminal case, determine and impact individuals' lives so greatly, and there is a great deal of responsibility in making those decisions," Bastianelli said. "So that's something that stays with you, something you never forget about."
In retirement, he said, he plans to spend time with his grandchildren, to travel, and to continue to teach law courses online.
"It's been enjoyable doing this work," he said, looking back on his tenure. "I hope I've done a good job."
---
---
Dennis Serpe '70 from the Kenosha News January 18, 2020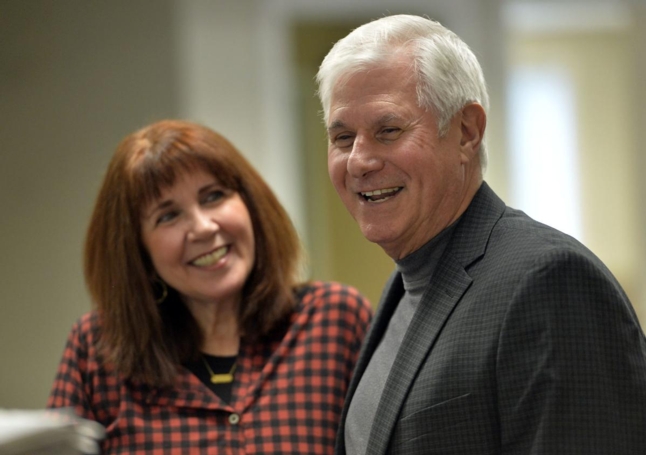 Mary Gallo Serpe '70 and Dennis Serpe '70.
Serpe's first day at the Kenosha News — Oct. 2, 1972 — came about thanks to a timely phone call.
"I was getting married in 1973," Dennis explained over lunch Tuesday. "My future mother-in-law got a phone call, asking if her son wanted to come back and work at the Kenosha News again. She said no, he was working somewhere else but added, 'my future son-in-law needs a job.'"
Serpe showed up in the circulation department, where he was told to grab a set of keys and get in a truck.
"But I didn't know how to drive a stick-shift, so I couldn't take the job," he said.
On his way out of the building, he walked past longtime News executive Bill Schulte, who told him, "maybe you can come and
"I think he felt bad for me because I was so disappointed," Serpe said. "I always think if I had walked out a different door, I would never have worked here."
His first job at the News was far from glamorous; he worked on a machine printing out 700 address labels each day to be wrapped around papers and sent out of town.
In May of 1973, a District Manager job opened up, and he suddenly was in charge of about 100 newspaper carriers who, in those days of afternoon newspapers, were students walking (or biking) the routes after school.
That's how I met him, as did so many young carriers over the years.
"I loved working with those kids," Serpe said. "I still run into people who tell me they had paper routes, and they thank me for that job, which taught them responsibility. You had to be on time, and if someone paid you for several weeks in advance, you had to budget that money."
When Serpe started that job, he was just 20 years old — "not that much older than some of the teens with paper routes" — and he "enjoyed seeing them mature." By the time I had a paper route, Serpe was a grizzled veteran at age 23, with a mop of curly brown hair and enough charm to command the attention of squirming kids who were learning they had to knock on doors and collect money from people. The hair is silver now, and the charm has only grown.
Move to advertising
Serpe joined the advertising department — "moving upstairs," as he puts it — in March of 1980 as an Associate Salesperson.
"That was a title they gave you while they saw how you did," he explained. "You had no accounts; you had to go out and find advertisers."
Serpe was later promoted to head of Retail Advertising and Assistant Advertising Director.
Those were busy years for Serpe, who recalls, "I had 75 to 100 active accounts, and at that time, you had to get the ad ready and then take it to the advertiser to get approved. When the fax machine came in, that was a huge change. We didn't have to go running around so much." (Another huge change was putting ad tickets into a computer instead of on paper. "We all hated it at first but had to get used to it," he said.)
Friends and mentors
He listed several News employees who "were great friends and mentors to me": Jim Hawkins, Bill Bastian, Tim Boyle, Don Orth, Frank Misureli, Gene Schulte, Ken Dowdell, Ron Montemurro and longtime News publisher Howard J. Brown.
"I almost hate to mention anyone because I don't want to leave anyone out," he said.
Outside of the Kenosha News, one of his mentors was Ralph Tenuta, the longtime owner of Tenuta's Deli & Liquors, a Kenosha landmark packed with imported Italian and domestic foodstuffs.
"I handled his account for more than 35 years and watched that business really grow," Serpe said. "He taught me so much, especially not to dwell in the past but to always look forward. He would tell me: 'Look back, Dennis, but don't stare.'"
Quick hits
In a wide-ranging talk, we covered many topics over the past half-century:
Why stay so long at the News? "Working with all those good people," Serpe said. "It's also a challenge every day to put out a newspaper, so it never gets boring."
Was advertising decades ago the way it's portrayed in the TV show "Mad Men"? "I missed those days by a few decades, but it really was like that," Serpe said. "The most successful salesman at the News would take his clients to the Elks Club and sell ads over three-martini lunches."
How did you weather all those changes over the years? "I always thought if you had a good work ethic and were fair and honest with people, it would work out. I looked out for my customers, and they looked out for me."
Why should someone subscribe to the Kenosha News? "You can't find this local news anywhere else. A newspaper is a voice and the face of the community."
What advice would you give your 20-year-old self? "Let go of what you can't control. In a hundred years, it's not going to mean much, as Mr. Brown told me."
On feeling blessed. "They say you have luck three different times in your life," Serpe said. "With me, it was No. 1, my wife, Mary. No. 2, I didn't get drafted and, No. 3, working at the Kenosha News."
Favorite moments from his long career. "I remember being offered a full-time job in 1973 and how proud my parents were that it was at the Kenosha News," he said, adding, "It was also great on Christmas Eve when Gene Schulte would hand out our Christmas bonus checks."
His superpower
Serpe has worn many hats here over his decades at the paper, but he has a very special talent not related at all to the news business.
Through all the many years and all the people he has come into contact with, no one has a bad word to say about Dennis Serpe. In fact, the mere mention of his name brings a smile to everyone's face.
---
S